The Taconic Hills Arts and Humanities and E- Fund are currently accepting applications from students, teachers, administrators, and community members for initiatives that enrich the educational experience of students in the Taconic Hills Schools. Applications are due September 22, 2021. Possible proposals include projects such as independent study, extracurricular activities, new programs, library resources, visiting speakers or professional development. New projects are encouraged! The funds make awards up to $1,500 per project. For more information or to apply
https://www.berkshiretaconic.org/bReceivebNonprofitsIndividuals/SearchApplyforGrants/TaconicHillsArtsHumanitiesTaconicHills.aspx


Columbia County Sheriff David Bartlett dropped off cases of cloth masks for adults and students. Pictured are (left to right) Captain Louie Bray, Taconic Hills SRD Jerry Rowell, Superintendent Neil Howard, and Sheriff David Bartlett.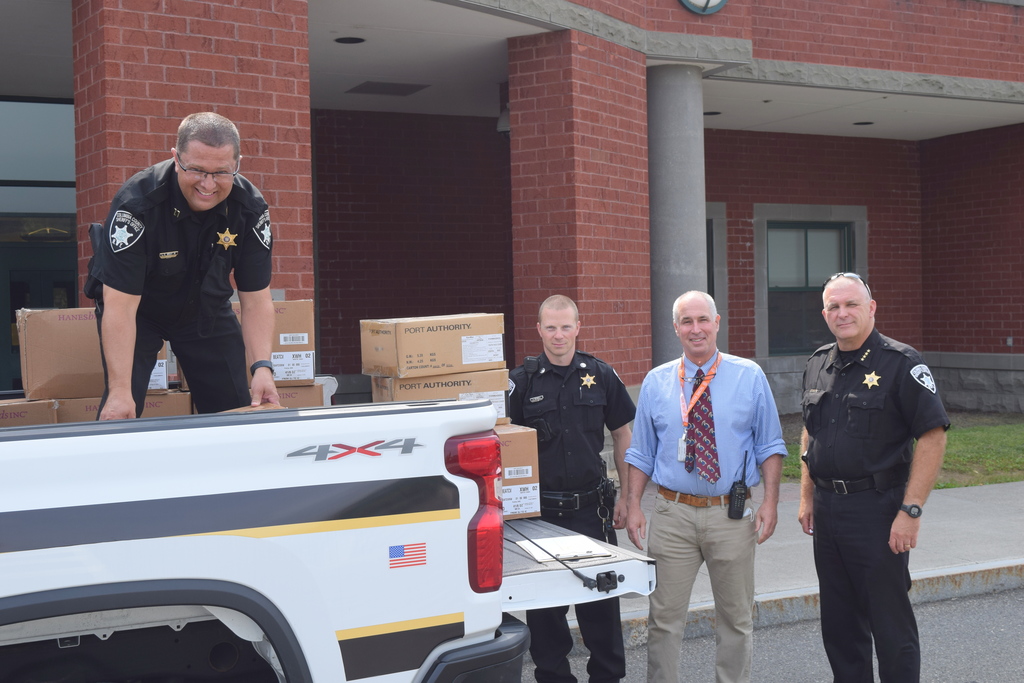 Taconic Hills 4, Hudson 0 CRARYVILLE — The Taconic Hills girls varsity soccer team recorded their first win of the season with a 4-0 decision over Hudson in Monday's Patroon Conference action. The Titan back line of Tori Burger, Maura Conway, Samantha Henderson and Tatyana Hoffman gave a stellar defensive effort. Mikayla Silvernail had the shutout in net for the Titans. Emma Rose Merchant had a goal and two assists for the Titans. Madeleine Dennis had a goal and an assist, Jacqueline Arre and Addison Halla each scored a goal and Riley McDonald and Isabelle Hamann each had an assist.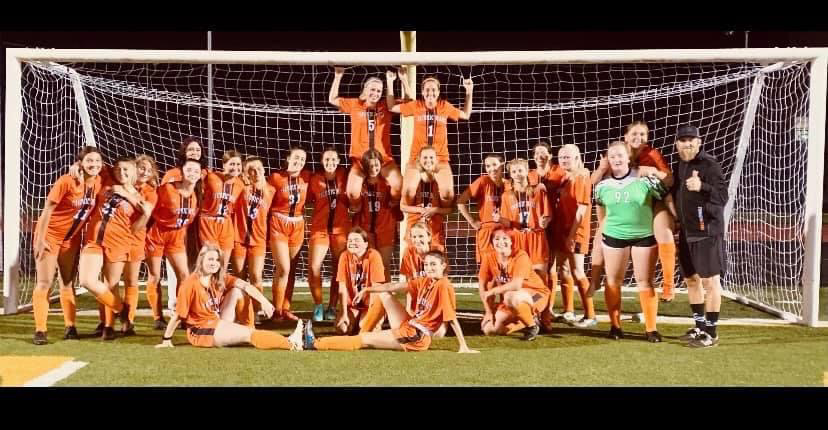 Quarterback Tyler Peck ran for three touchdowns and passed for one to lead Taconic Hills to a season-opening 34-0 victory over Rensselaer in a Class C South Division game. Peck had scoring runs of 14, 3 and 29 yards and threw a 35-scoring pass to Aaron Bonci. Bob Burns added a 25-yard scoring run. Peck finished 5 for 5 passing for 80 yards. He added 46 yards on the ground on three carries. Burns led the Titans' ground attack with 95 yards on six carries. Nate Baird added 27 yards on three carries, Landon Halsted had 16 yards on two carries and Dillon Simmons nine yards on three carries. Bonci had two catches for 53 yards and Burns snagged two receptions for 19. Shane Kraus led the Titans defense with two solo tackles, five assists and two sacks. Charlie Beck had two solos, two assists and two sacks; Burns four solos and four assists; Baird three solos and two assists; Connor Simmons two assists and 1/2 a sack; Ryan Nielsen one solo, one assist and 1/2 a sack; Bonci two solos and two assists; Halsted two solos; Ryan Walsh one solo and two assists; Chase Mellan two assists, Kris Gardella two assists; Mark Bhagwandin one assist. Taconic Hills (1-0) travels to Watervliet on Friday at 7 p.m. Tim Martin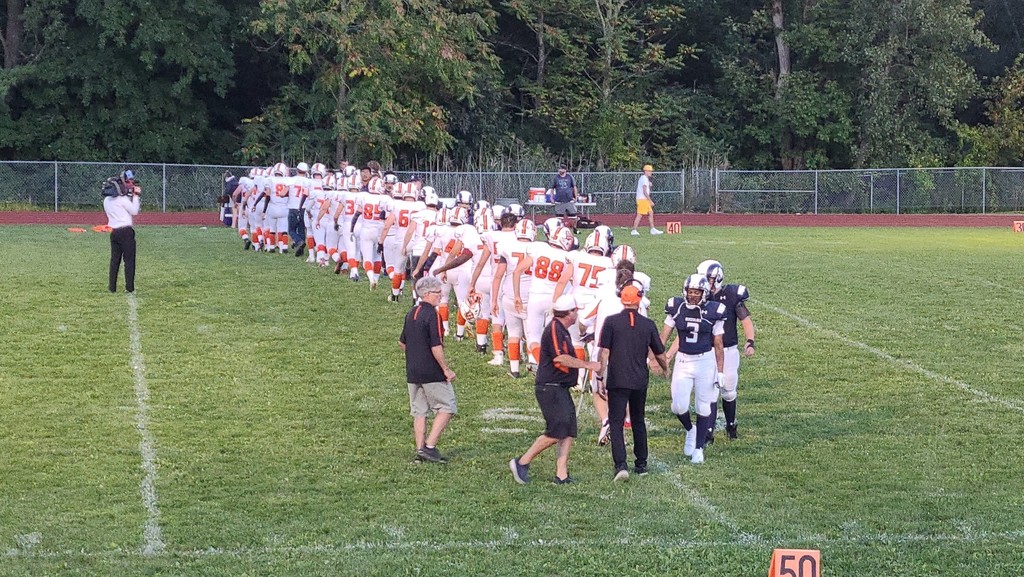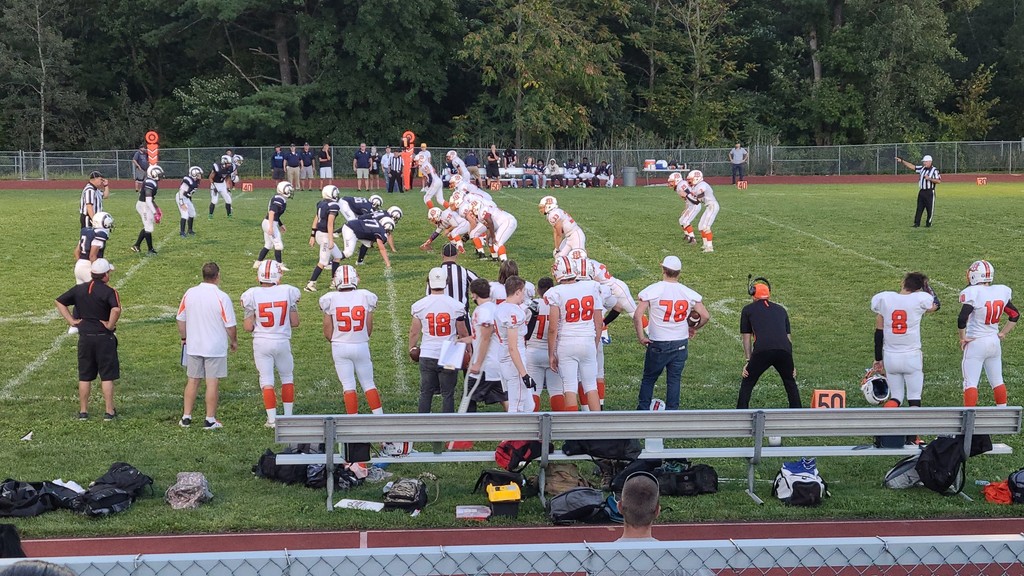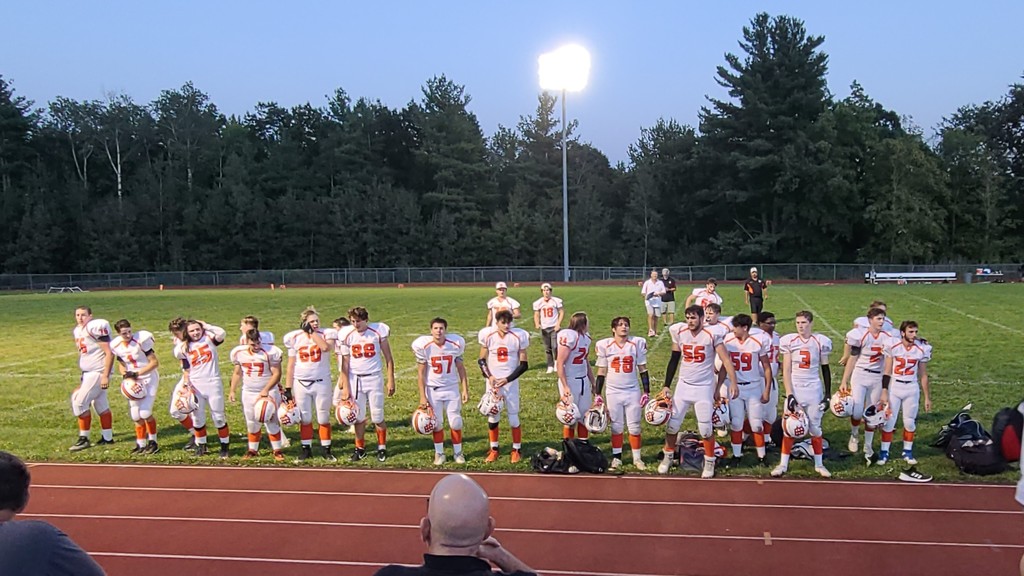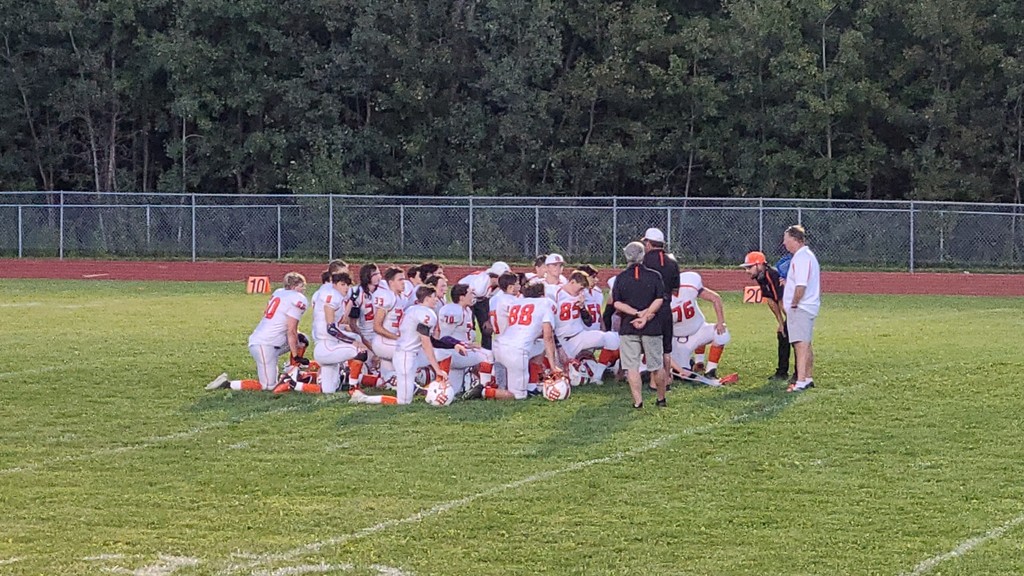 The Taconic Hills Central School District is in the process of seeking approval for a Career and Technical Education (CTE) pathway. This pathway will allow our students to graduate with a high school diploma that has a CTE designation, thus increasing their employability profile to potential employers and enabling the students to market their skillsets for further technical training. We are holding a public forum by Zoom for community members to participate. This forum will be September 14, at 7:00 p.m. If you are interested in participating in this forum, please contact Sandra Gardner at
sgardner@taconichills.k12.ny.us
or 518.325.2800 X 2324 Sandra J. Gardner, Ed.D. Assistant Superintendent for Curriculum Taconic Hills Central School District


The Taconic Hills field hockey team won its season opener, blanking Ellenville, 3-0, in Thursday's Mid-Hudson Athletic League contest. Jennie Beck gave the Titans a 1-0 lead in the first period when she scored off an assist from Rylee Jause. Marilyn Rowe made it 2-0 in the third period, scoring of an assist from Brianna Shetsky. Shetsky wrapped up the scoring with an unassisted goal in the fourth period. Taconic Hills outshot Ellenville, 13-0, and held a 6-0 edge in penalty corners. Grace Alvarez didn't have to make a save in recording the shutout for the Titans. Ellenville's Jillian Schaub turned away 10 shots.
https://www.hudsonvalley360.com/sports/local/local-roundup-th-field-hockey-wins-opener/article_cf26ea91-bcef-5c6a-a237-2daa0b425d64.html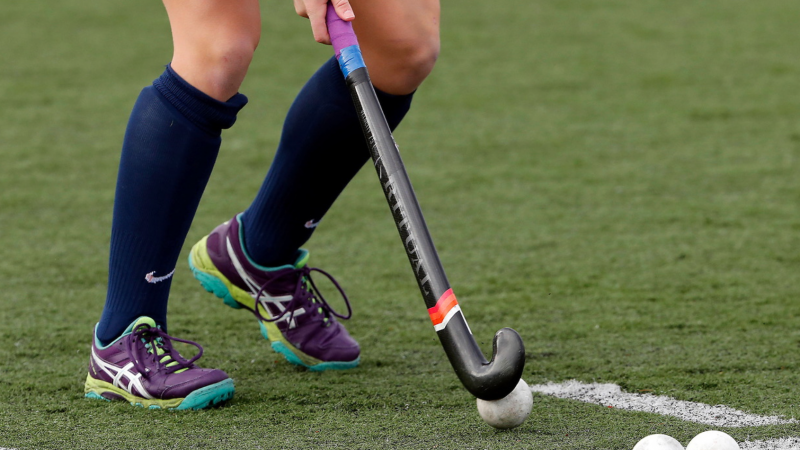 Aquatic & Fitness Center to Reopen Monday 9/13/21 All patrons using the pool and fitness center must be vaccinated.  Please use the link below to provide a photo or scan of your vaccination card. The Excelsior Pass is only valid if is shows proof of vaccine. Once your card is verified, you will receive a link to reserve your time slot at the pool or fitness center.
https://forms.gle/UVE6Zknmoy5mndX79
Due to a shortage of lifeguards and fitness attendants, we will only be open M-F from 6-7:30 am. The website will be updated as soon as we are able to open for additional hours.  Thank you for your patience and cooperation as we reopen our facilities.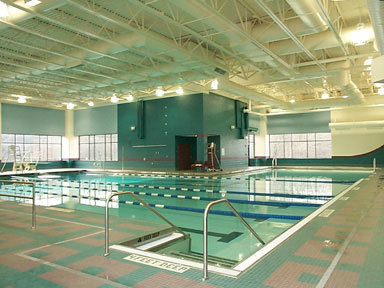 Due to the conditions in the county, Open House for 2021 will be held as a virtual event on Thursday, September 16th from 6-8PM. We will send links to parents early next week.

FIRST DAY OF SCHOOL! Welcome Back to all of our TH Students and Staff. We are so excited to see everyone for the new school year!


On August 29, 2021, we lost a member of our Taconic Hills community. Robert Bailly, lovingly known to so many as Coach Bailly or Bobby, was a Taconic Hills graduate and also an integral part of the Taconic Hills coaching staff for numerous sports. The Taconic Hills Football Team has created a fundraiser in honor of Bobby. Proceeds will establish a scholarship in Bobby's honor.
https://www.customink.com/fundraising/bobby-bailly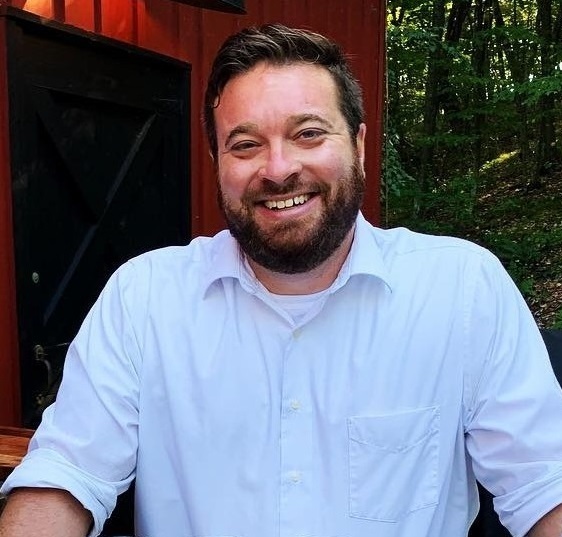 The New York State Office of Mental Health announced a series of 'Back to School 2021' videos to assist and support parents, caregivers and students as they prepare for the new school year. OMH Commissioner Dr. Ann Sullivan said, "This has been an extremely trying year for the students of New York and for their parents. Some students haven't been in the classroom for 18 months. Others have had to juggle hybrid learning. It's been a period of extreme sacrifice and now, as we prepare to enter the 2021-22 school year, we want parents and students to know that we are here to support you and your mental health." The videos are targeted to parents and caregivers as well students with topics that include: the impact the COVID-19 pandemic has had on children and adolescents, ways to support yourself and others, how to get help when you need it
https://youtube.com/playlist?list=PLr56qcghZ6EpCAkrhNNlZigkmocyXkEse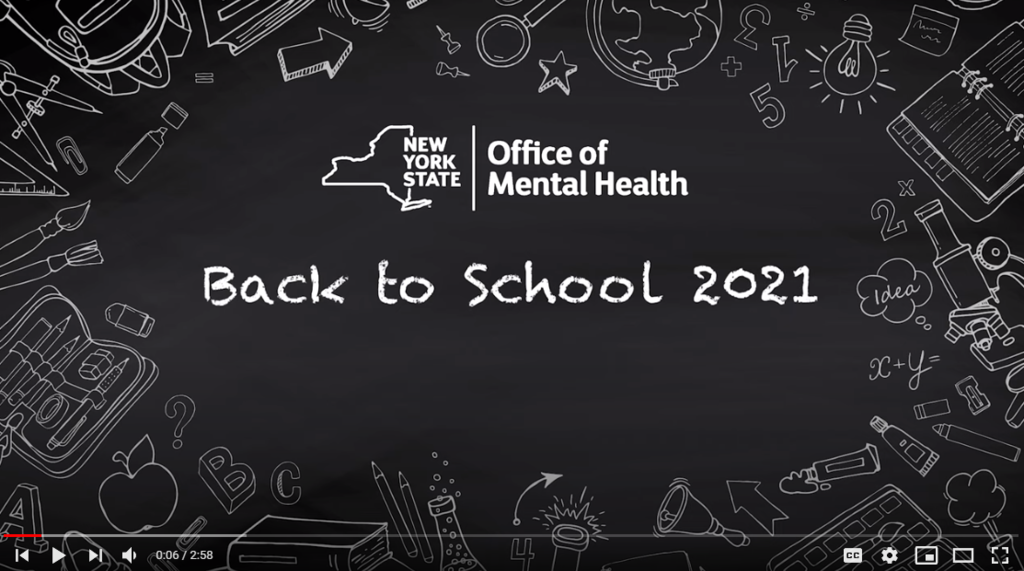 With the heaviest of hearts, Taconic Hills CSD is saddened to inform our community of the sudden passing of Taconic Hills alumnus and Titans' coach Robert Bailly, Jr. and alumnus Kyle Germann. Our thoughts and prayers are with Bobby and Kyle's family and friends during this incredibly difficult time. Our school counselors have reached out to students and staff who were close to Bobby and Kyle and their families and friends. For anyone in our school community who needs assistance, please email your school counselor. Please keep both families in your thoughts and prayers.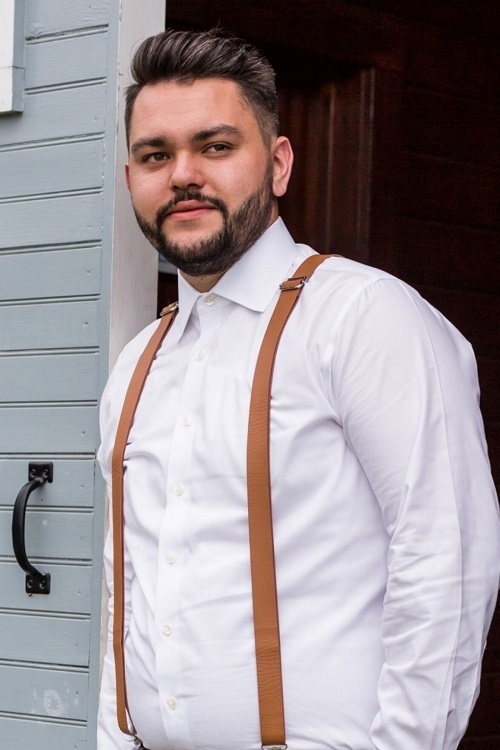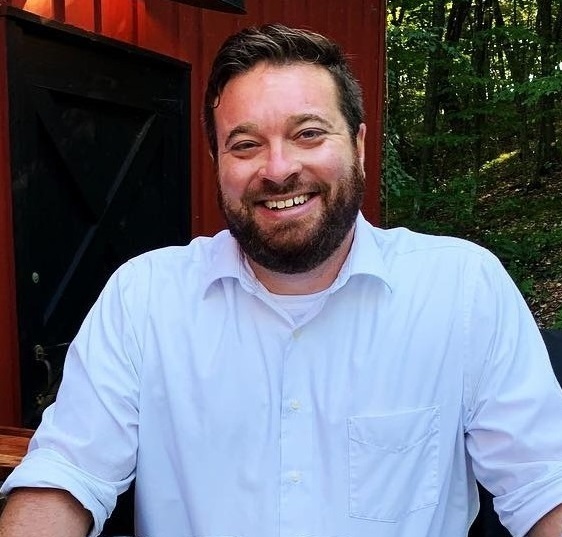 As part of the district's technology initiative, all students in Grades 5-12 will receive school-issued laptops to use during the 2021-2022 school year. To receive their devices, students and their parents/guardians are strongly encouraged to attend Laptop Distribution Day on September 1st or September 7th anytime between 4-7PM. Enter the building through the High School Entrance. Please be advised, teachers are planning on using devices the first week of school. Help your child by getting them prepared early. Students who are not issued a laptop during Laptop Distribution Day may experience a delay in receiving their laptops after school starts. Reminder: Outstanding computer equipment balances must be satifsied prior to issuance of equipment for the new school year. A representative from the Business Office will be available to collect payments at the Laptop Distribution sessions. Thank you, John Dodds Coordinator of Computer Technology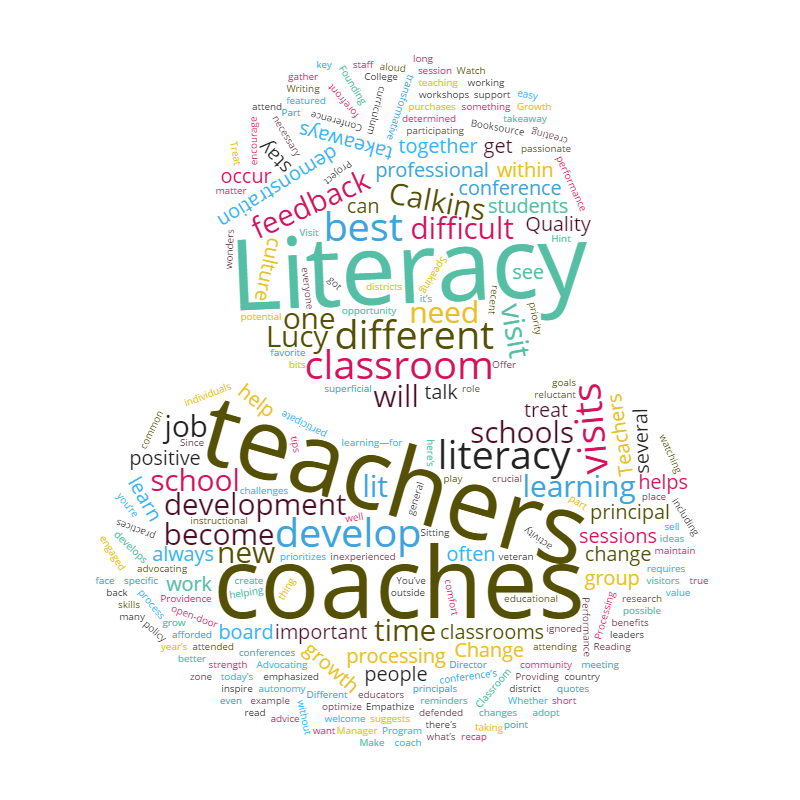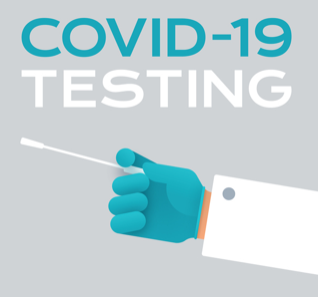 It is with great pleasure that we introduce Henry Pollinger, the new Assistant Principal of Taconic Hills Jr.-Sr. High School. As Assistant Principal, Henry will work closely with Mr. Buhrmaster to carry out the mission and vision of the Taconic Hills Central School District. Henry has over fifteen years of educational experience spanning grades 7-12, with a specific concentration in English Language Arts. He was a middle school and high school English Language Arts teacher at Eugene Brooks Intermediate School and Webutuck High School. In addition, Henry taught middle school English Language Arts and Special Education in Massachusetts. Administrative experience includes being an Assistant Principal and Principal at the Ulster BOCES Center for Special Education and Middle School Principal at Dover Middle School. Henry is a proud dad of two children, a daughter, Mary Rose who is eleven years old and a son, Shaun, who is nine years old. In addition a Texas Heeler named Joey. Henry was born and raised in Wassaic and currently lives in Amenia, NY. Henry looks forward to meeting the students and families Taconic Hills. His door is always open. Welcome aboard Henry!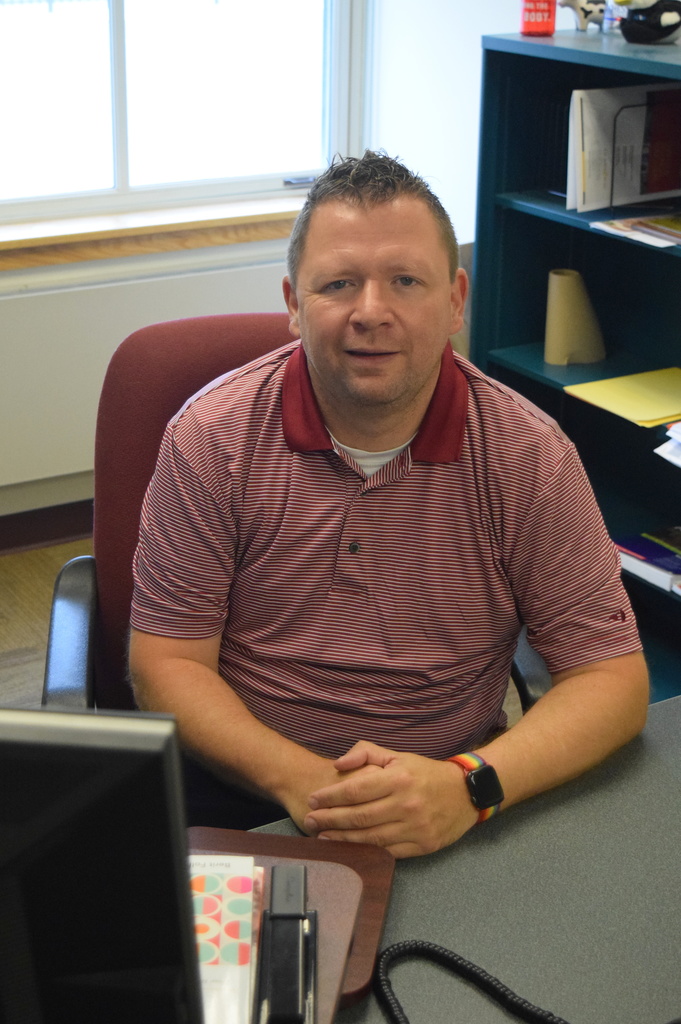 Our school Social Workers would like to offer any of last year's remote students an opportunity to come visit the school on Friday 8/20 @ 10am-2pm. There will be time for a meet and greet and a walk around the school as a first step back into the school. Please come to the high school entrance if you are interested.