Join us for a End of School Summer Party at the Copake Town Park on Tuesday, June 6 from 4PM-6PM! There will be summer safety tips for parents, the opportunity to register for fall sports, games, snow cones, ice cream, and more! RSVP to Erin Brady at
ebrady@taconichills.k12.ny.us
by Monday, June 5. This event is presented by Taconic Hills Together.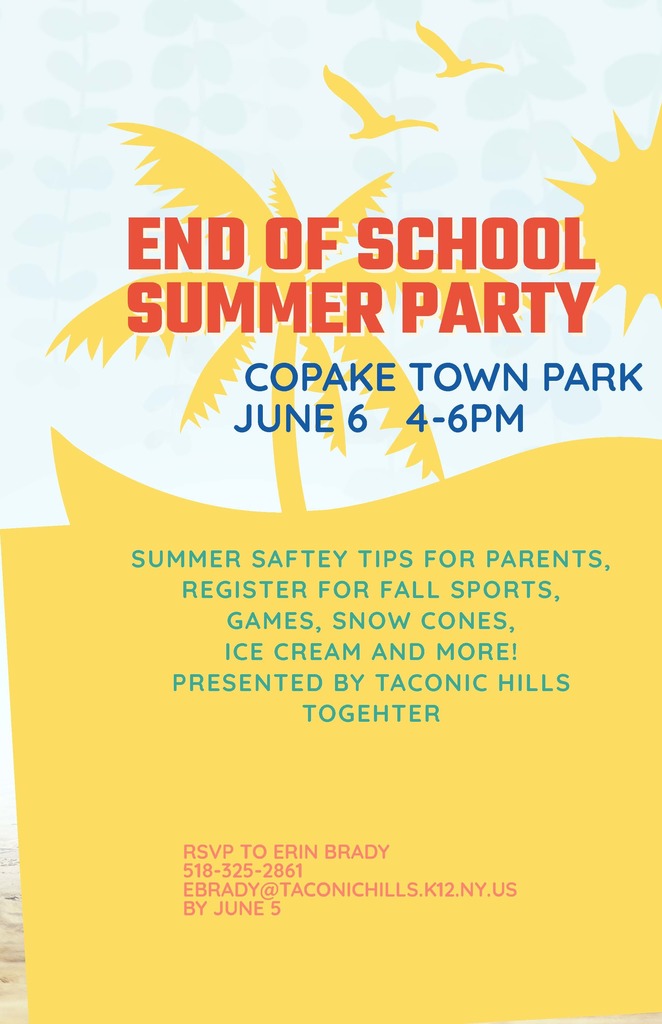 Attention: The Board of Education Regular Meeting for June 14 has been rescheduled to June 21. The time will remain at 6:30pm.

As of May 23, 2023, our meal payments portal TITAN, has been upgraded to LINQ Connect. There is NO need to change your username and password. All of your information & funds will be transferred to the new app. Here are some exciting upgrades to enjoy: A simple, fresh look allows better accessibility An interactive dashboard to view all family members in one profile A resource center to access help guides Streamlined menus help you see more with fewer clicks Visit your app store and find "LINQ Connect" available in the Google Play Store now and the Apple App Store available soon to download the new app and enjoy these new features. Just log in with your existing username and password. If you use a browser, visit LINQConnect.com to log in. If you don't use our online meal payments portal, LINQ Connect allows you to set up one-time or recurring payments for your student's meal. You can also view previous transactions, set spending limits, transfer funds between students, set low-balance notifications and more. It's an easy way to manage meal payments without the hassle of sending cash. For additional information, please contact Pam Strompf.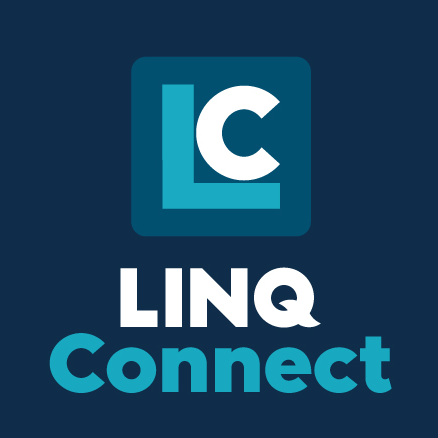 Taconic Hills Little League is hosting a Pancake Breakfast Fundraiser, on Saturday, June 3 from 8am-11am at Copake Memorial Park. 🥞 Tickets are $20 for Adults and $5 for Kids 12 & under. Contact Ryan Proper at
rproper7@gmail.com
with any questions or to buy tickets. Thank you for supporting our players! ⚾️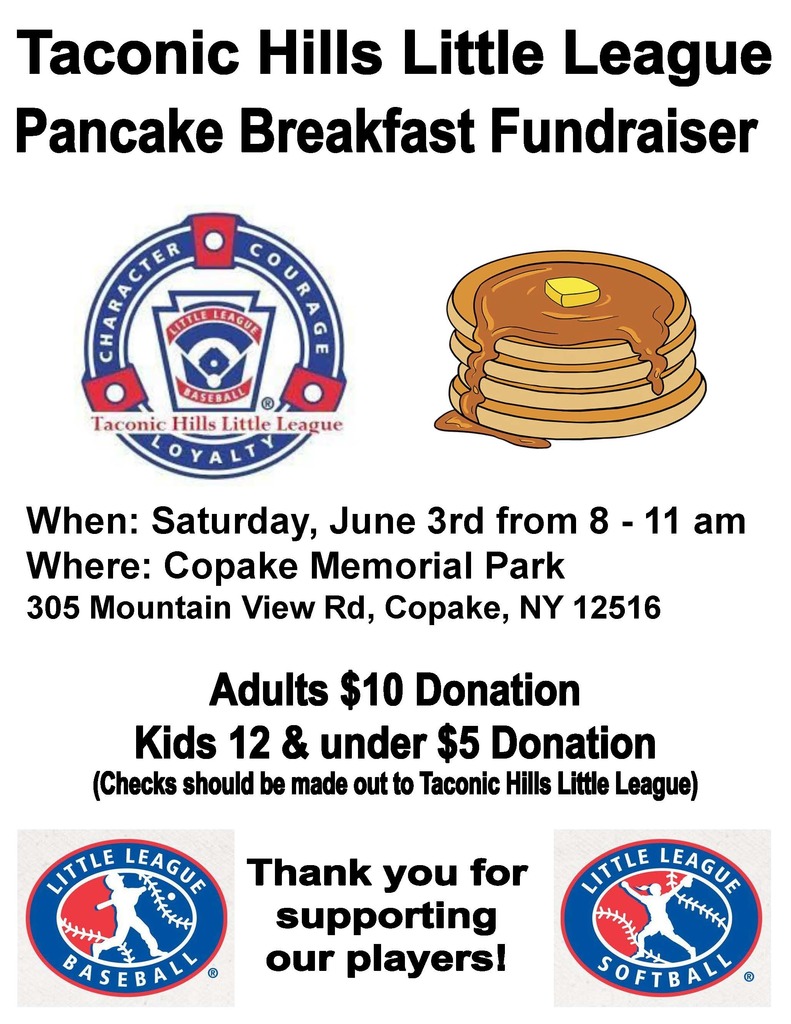 HS Student Council is hosting a Spirit Week leading up to Prom! May 15: Beach Day⛱ May 16: 'Merica Day 🇺🇸 May 17: Dress Like Your Fave Teacher 🧑‍🏫 May 18: Rhyme Without Reason 👥 May 19: Thrift Store Prom Attire 👔👗 Get ready to show us your spirit!! 🧡

You're Invited to our Elementary Learning Fair! Date: Tuesday, May 16 Time: 430PM-630PM Location: Elementary Library Please join us for a fun filled night of learning!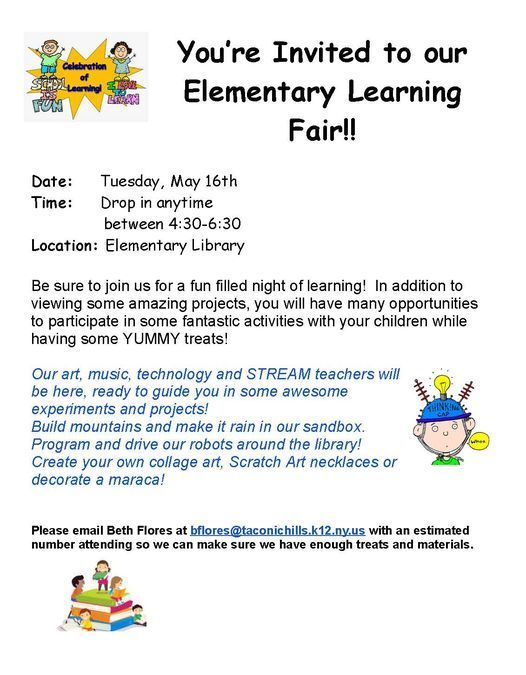 May is Mental Health Awareness Month🧠 Mental Health Awareness Month has been observed in the U.S. since 1949. Every year during the month of May, NAMI joins the national movement to raise awareness about mental health. Together, we fight stigma, provide support, educate the public and advocate for policies that support the millions of people in the U.S. affected by mental illness. This year's theme is #morethanenough For more information, visit
https://www.nami.org/.../Mental-Health-Awareness-Month

The Academic Excellence Committee will have their next meeting on Monday, May 15 at 6PM on Zoom. 📌 They will be discussing Homework policies & gradebooks at THCSD, as well as grading policies from other districts. You do not have to have a child in school for your voice to be heard! Join the committee today! Zoom Meeting ID: 977 5371 3988 Password: 504835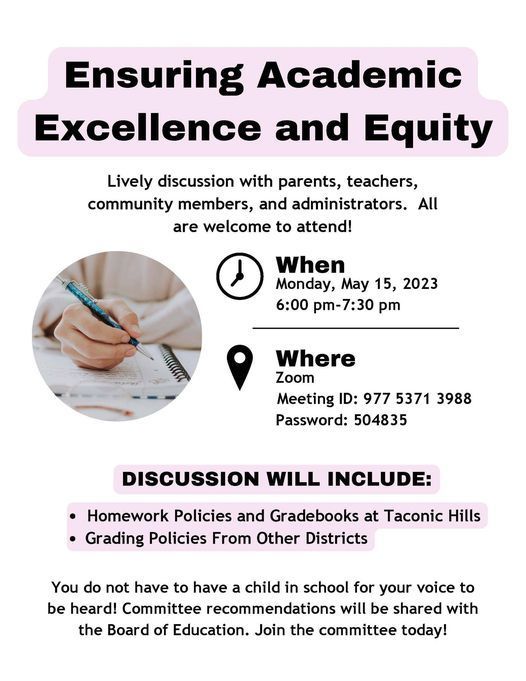 The May 2023 Budget Edition of the Titan Herald will be arriving soon to mailboxes throughout the district! 🧡📰 You can also read the newsletter online at the link below
https://5il.co/1tjz4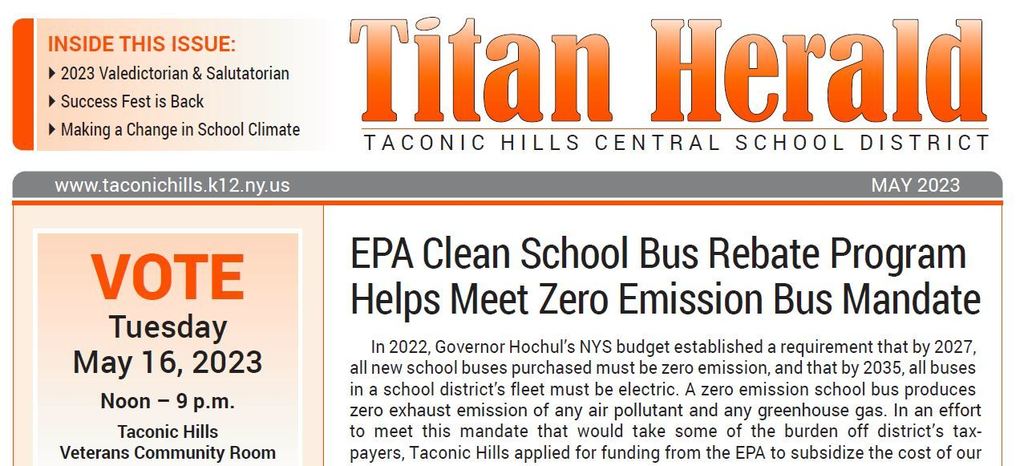 Happy Principal Appreciation Day! 🍎 Today, we celebrate the amazing work of Ms. D'Amico & Mrs. Cardillo, who tirelessly devote their time and energy to making our schools a better place for students, teachers, and staff. Your dedication and hard work are deeply appreciated, and we are lucky to have you as our principals! Join us in saying "Thank You" to Ms. D'Amico & Mrs. Cardillo!🧡 #PrincipalAppreciationDay


Taconic Hills Central School District's annual public hearing on the proposed school budget will be held on Wednesday, May 3 at 6:30PM in the Board of Education Room. At the hearing, school officials will present details of 2023-2024 school budget. This meeting will also be livestreamed via Zoom at
https://zoom.us/j/94875256894
Budget information is posted on our website at
https://www.taconichills.k12.ny.us/page/2023-24-budget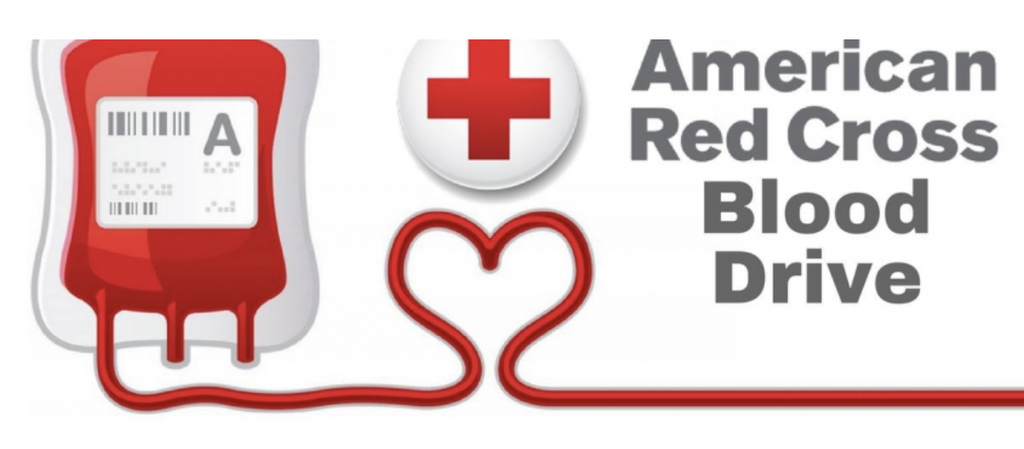 At the end of the Elementary PE Department's golf unit, students attempted the "Impossible Shot", a 50 foot putt across the Elementary Gym. Each student was given 1 try per class during the two week golf unit. If they made the putt, they received a certificate & got to sign the Impossible Shot poster!⛳ Well done Titans! Do we see some future Varsity Golfers?? 👀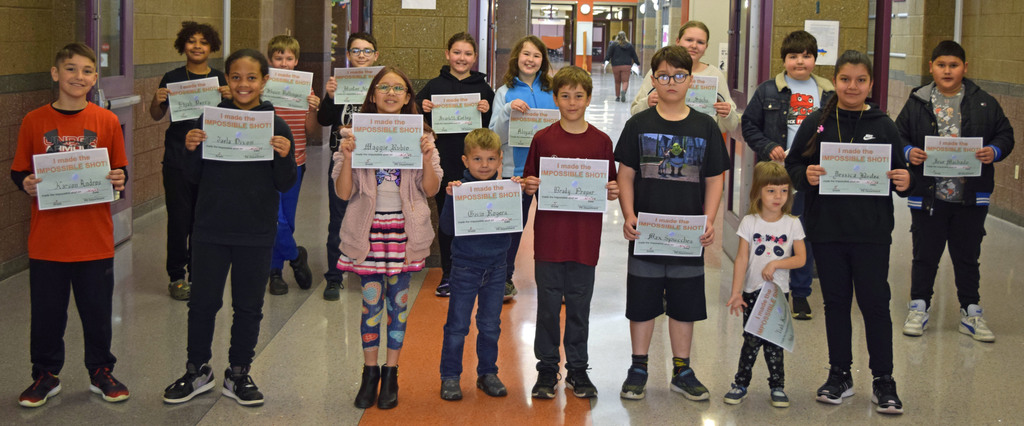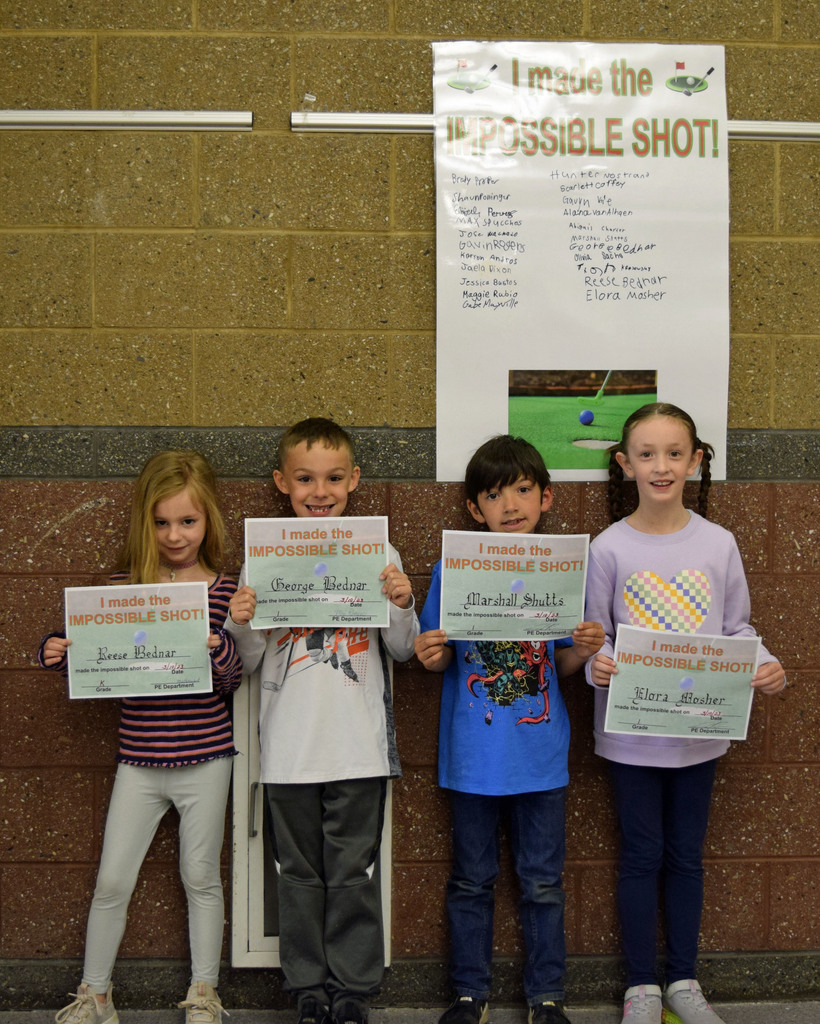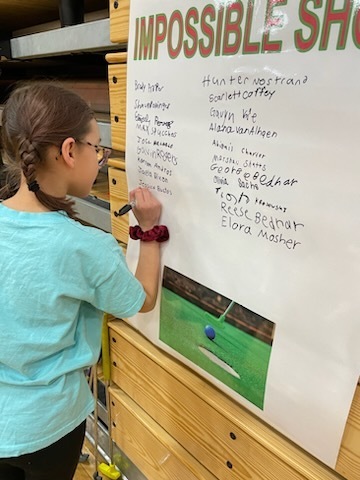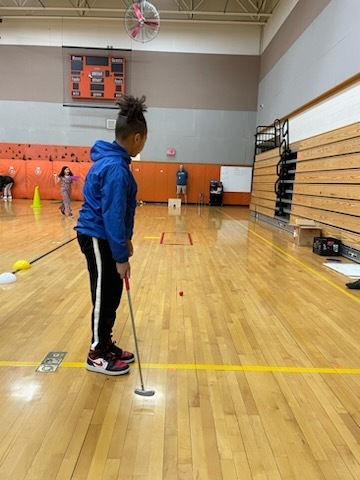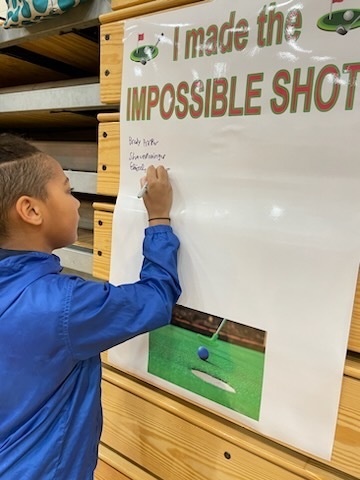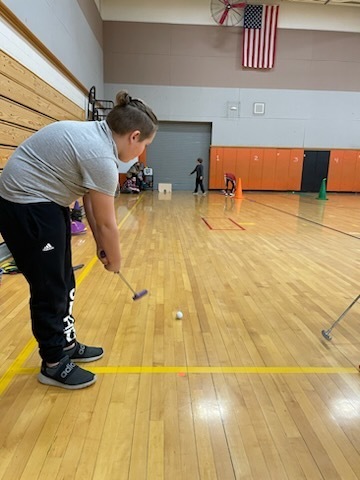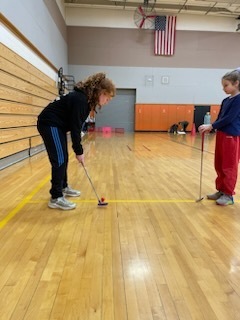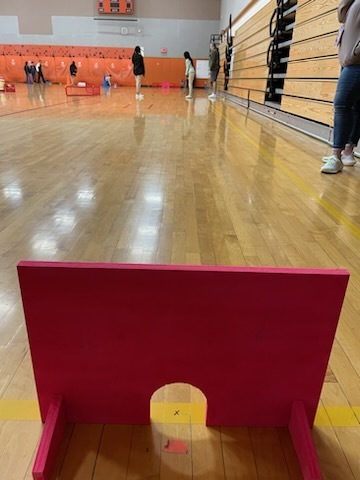 Last week, some of our TH musicians participated in the Columbia County Music Educators Association All County Ensemble!🎼 Our Elementary Chorus, Jr. High Band, and Sr. High Chorus were outstanding in the concert held last Friday. Congratulations to all of our student musicians!🎤🎺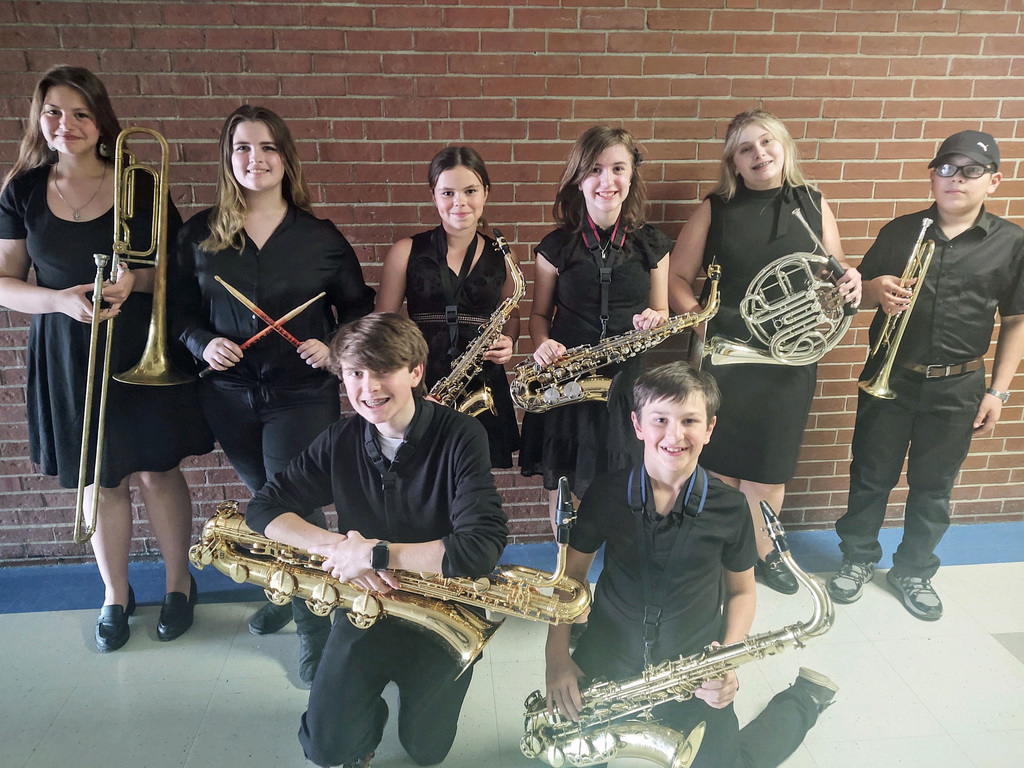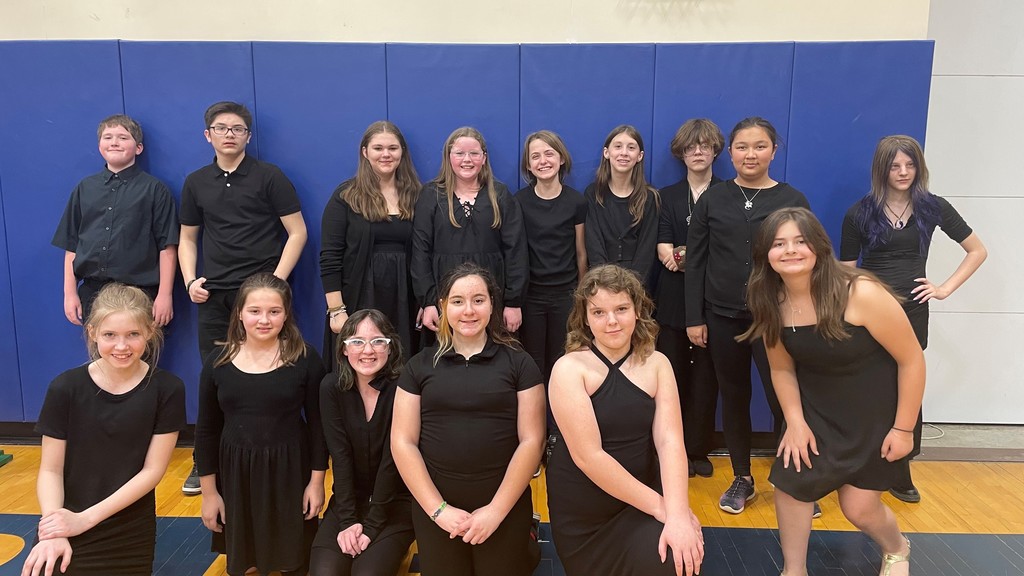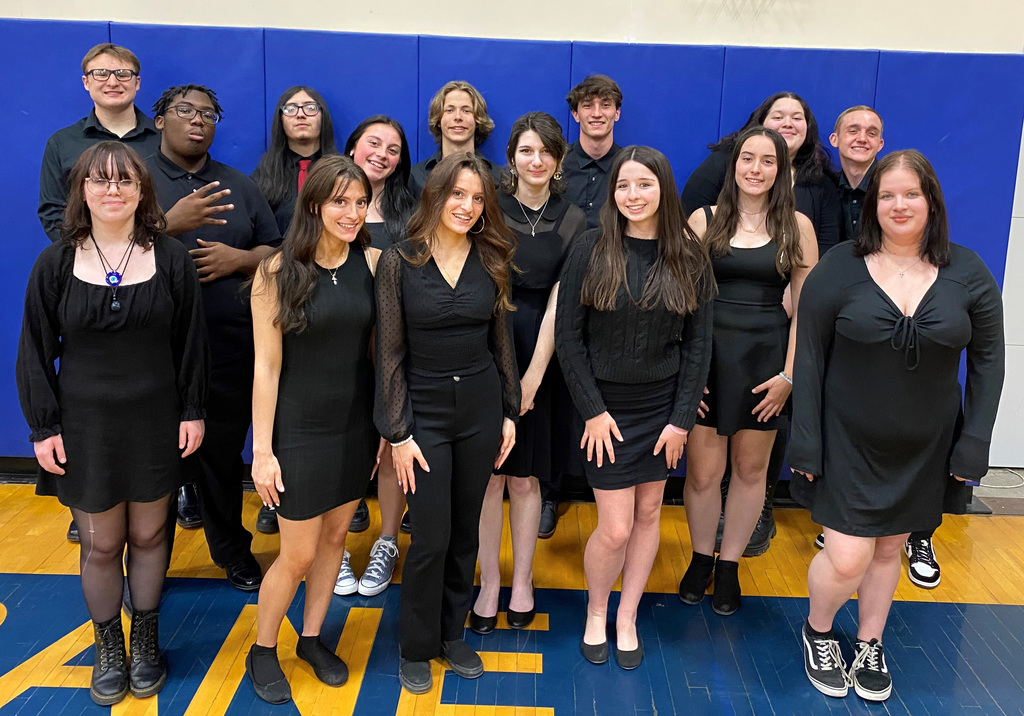 On Saturday, THCSD hosted Success Fest 💡 Alumni, current students, staff, Board members, community members, and local businesses came out to share their careers and talents with our TH community. It was a day filled with educational, fun, and informative workshops and activities for ALL! Stay tuned for information regarding our Success Fest for 2024!🤩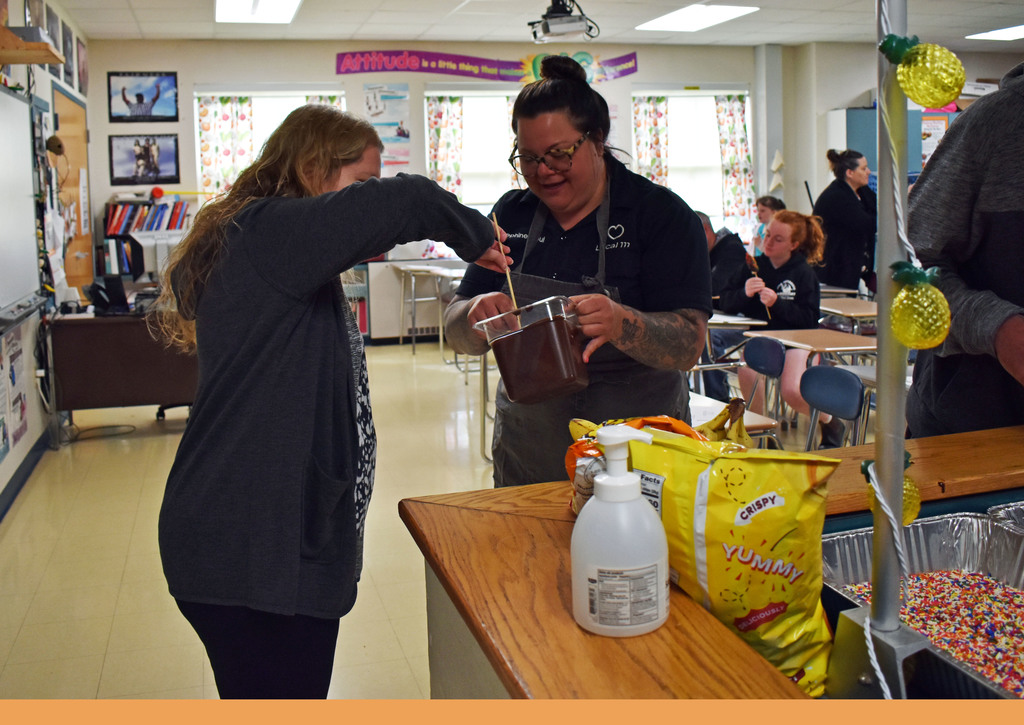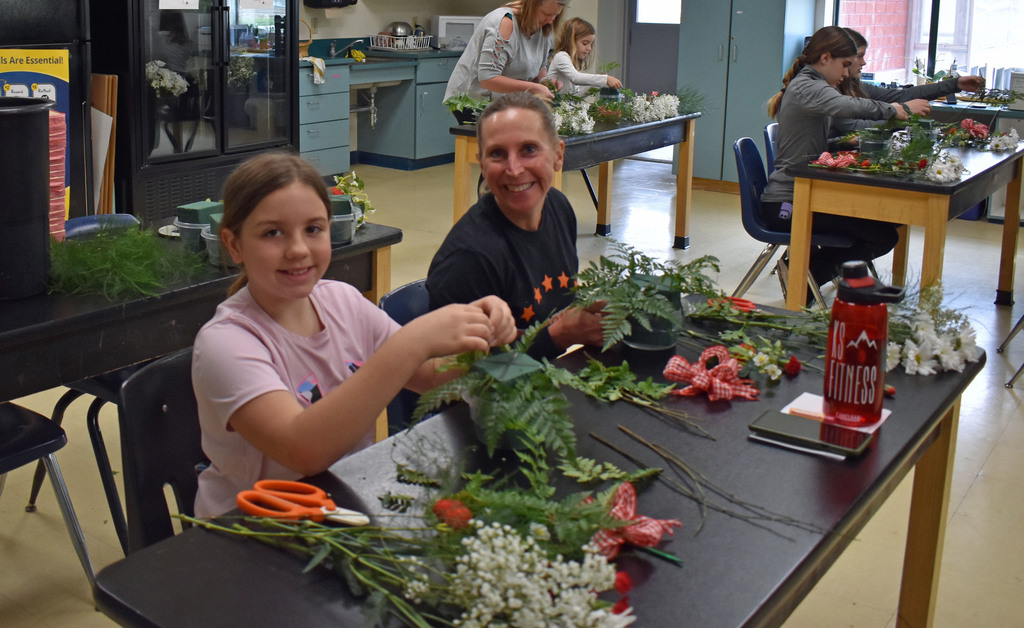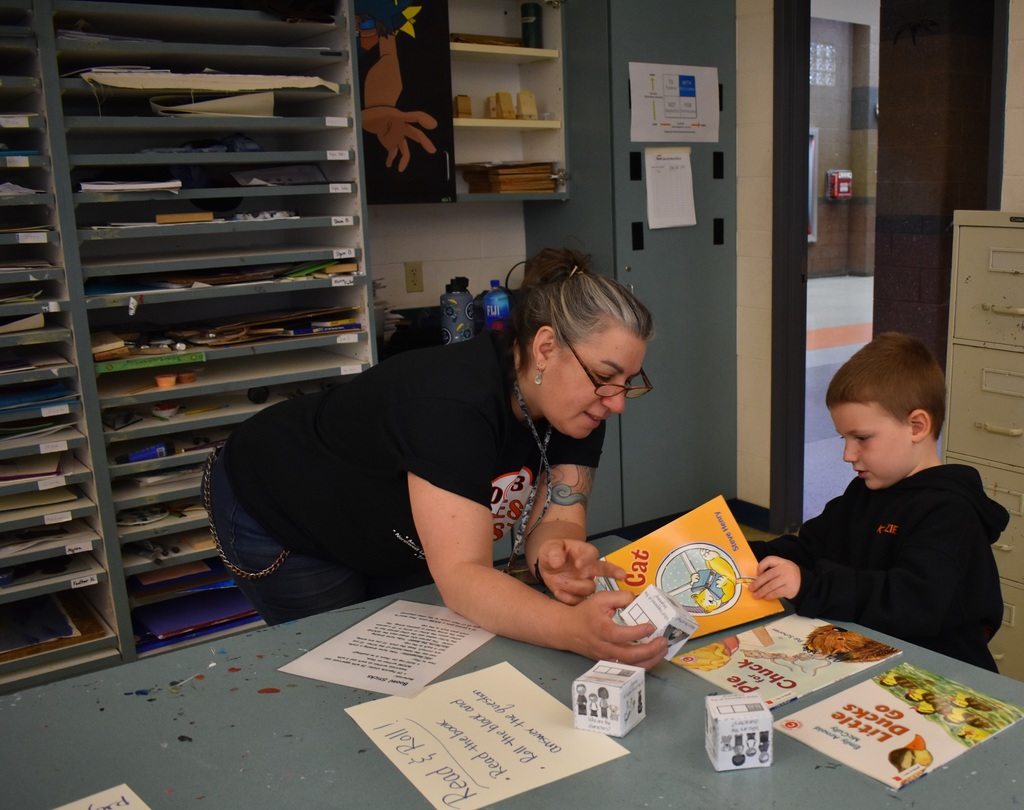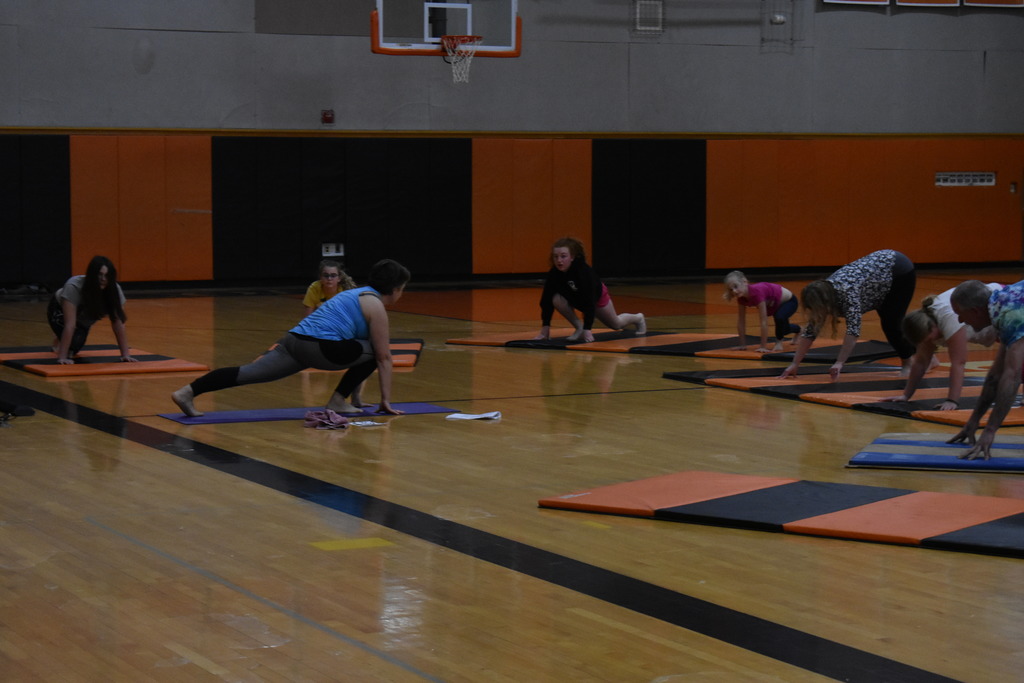 The annual E-Fund Golf Tournament will be held Saturday, May 6th at Undermountain Golf Course.⛳️ This year's funds will support the Berkshire Community Foundation E-Fund Student Travel Fund. Registration Deadline is Wednesday, May 3. Complete the form below or register online here:
https://undermountaingolf.com/league-event-schedules/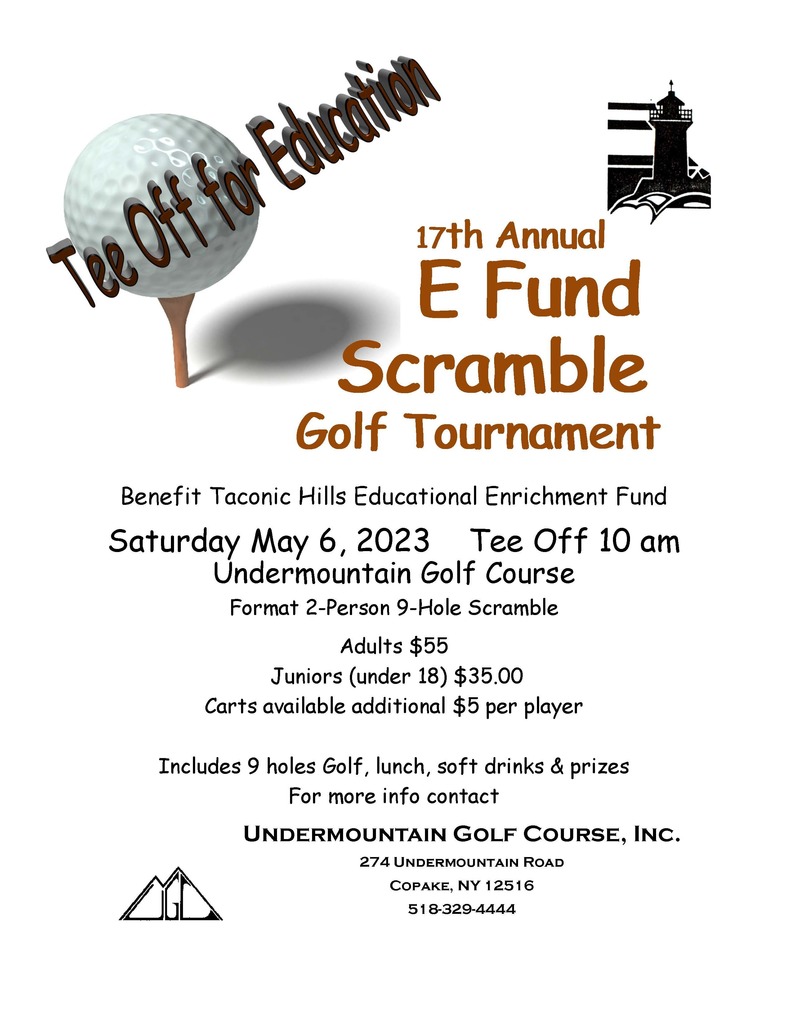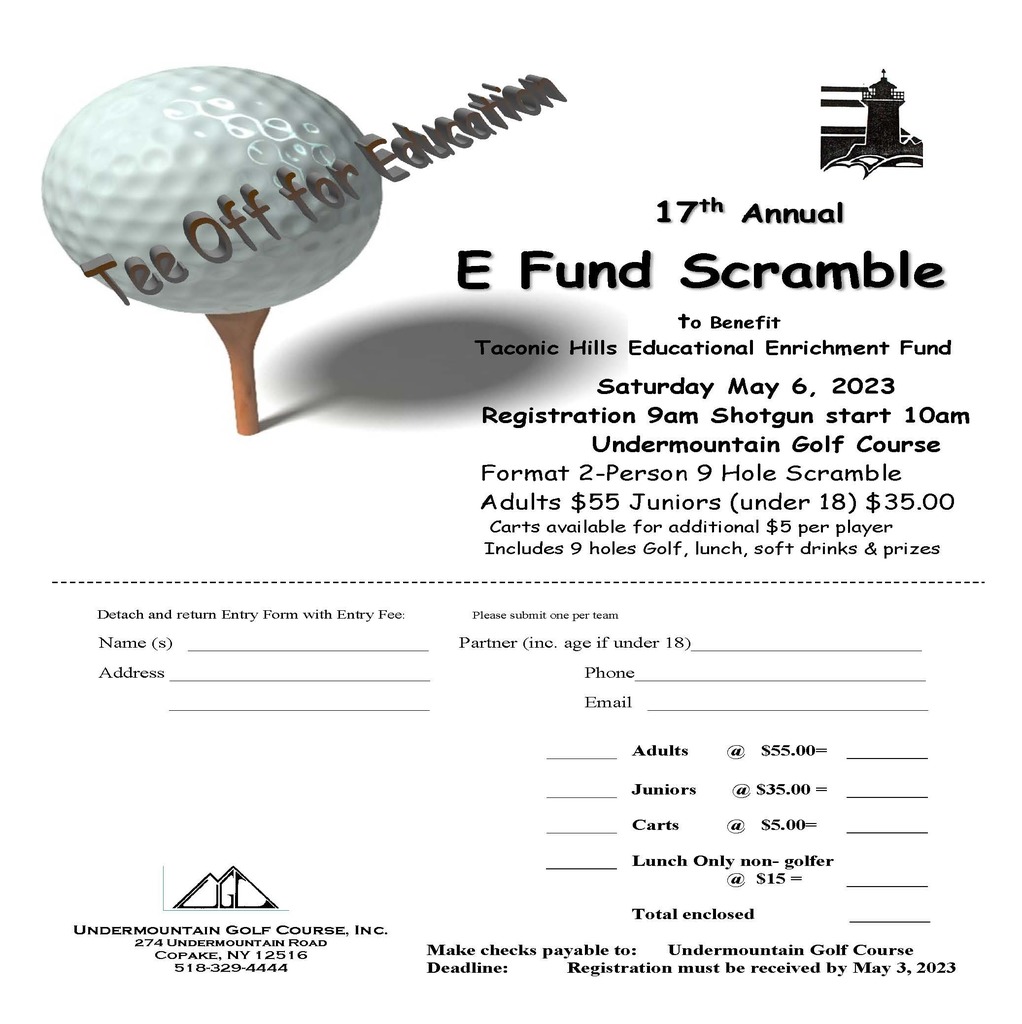 REMINDER‼️ For Success Fest tomorrow, all children MUST be accompanied by a parent/guardian. Children CANNOT be dropped off at the school and left without supervision. Thank you for your cooperation. We look forward to having a fun day filled with family activities!

Titans Booster Club is hosting a Spirit Wear Sale! 🧡 This spirit wear is not specific to Athletics, so it is made for any Titan, big or small! Adult Sizes range from S - 4XL, and Youth Sizes S - XL The sale ends Tuesday, May 2. Order online here:
https://bsnteamsports.com/shop/Xp9Lrvtd3Q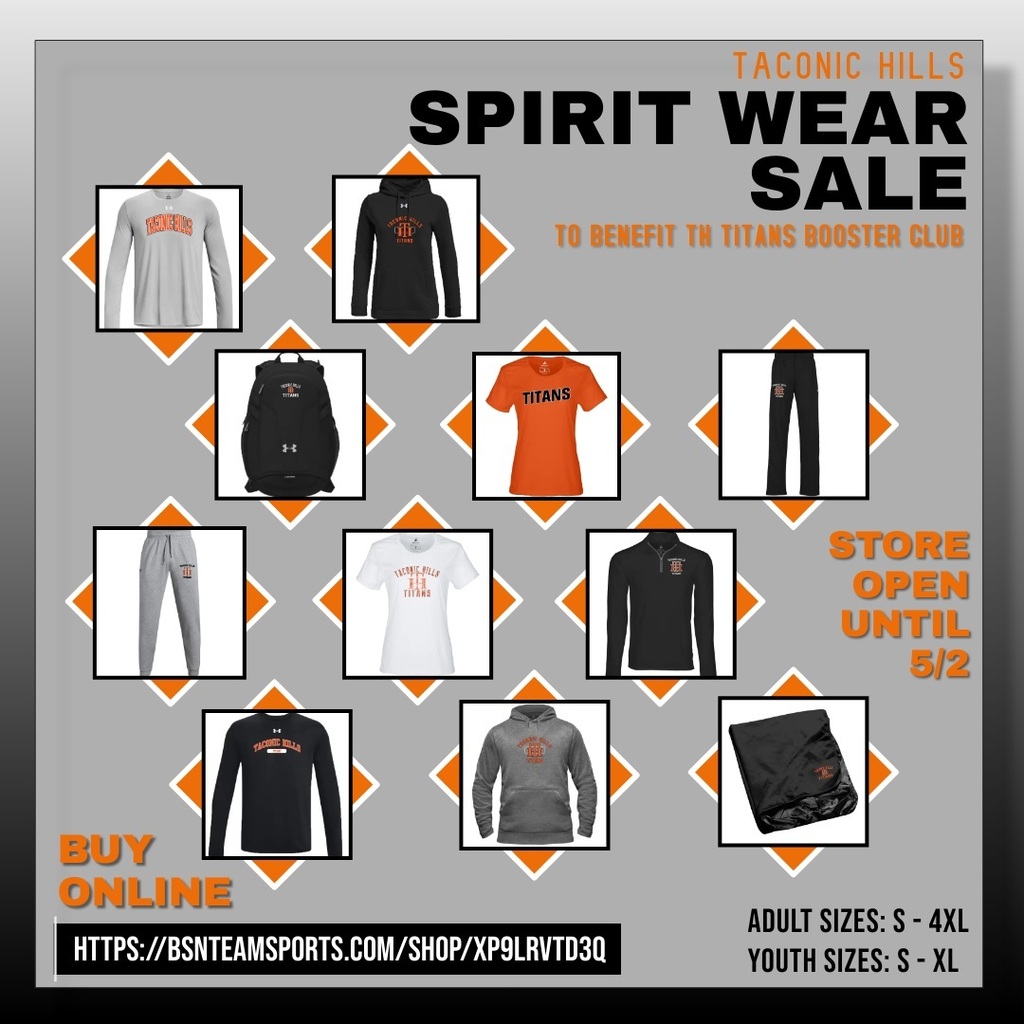 Our Aquatic Center will be open for lap & free swim Monday 4/10 - Friday 4/14 from 3pm-8pm!🏊‍♀️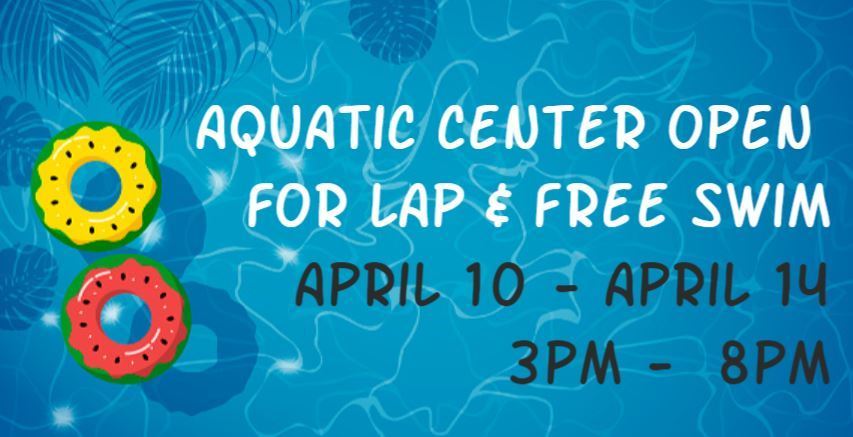 We are excited to announce that sign-ups for Prekindergarten and Kindergarten screening are now open! Our Pre-K/ K screening is designed to assess your child's readiness for school and provide them with a positive and supportive introduction to their educational journey. It is a great opportunity for your child to engage in age-appropriate activities, meet our caring teachers, and become familiar with our school environment. The Pre-K/ K screening will take place on April 25, 26, 27 starting at 8 am at the Taconic Hills Elementary School, 73 County Route 11a, Craryville, NY. To sign up for the screening, please visit
https://forms.gle/deaBAozhVSTMy4uq8
. Sign-ups will be on a first-come, first-served basis. The screening will approximately take one hour. We look forward to meeting your child and talking with you about their readiness for school. If you have any questions or need further information, please do not hesitate to contact us. Sincerely, Mary D'Amico & Darby Dellea THES Principal & Assistant Principal