Friday Folder
January 27, 2023
Welcome to the Friday Folder, a weekly feature designed to highlight activities during the past week.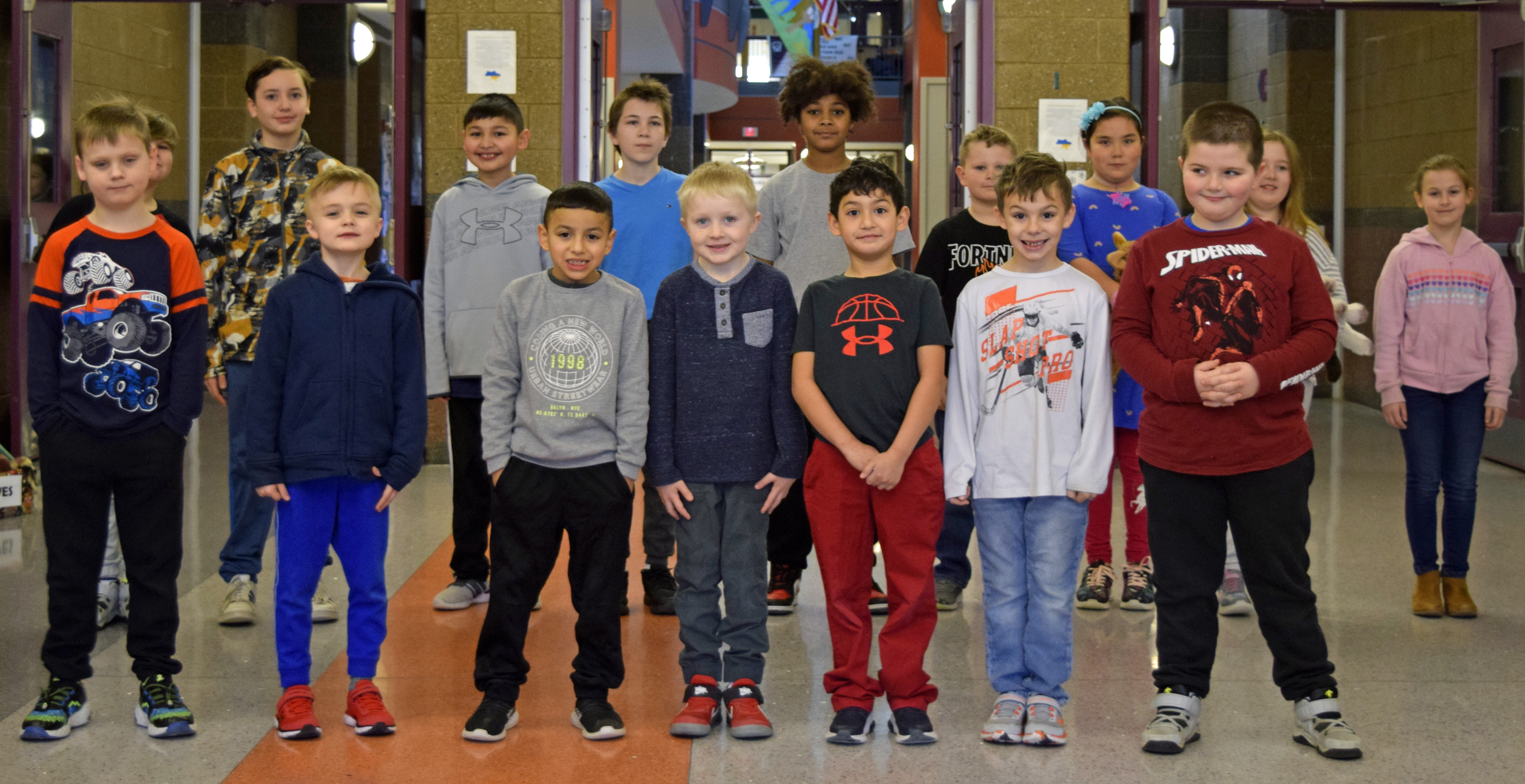 Titan Strong Certificate Winners
Congratulations to this week's Titan Strong Certificate winners!
The CASEL'S SEL framework was used as the inspiration for the Titan Strong Certificates. The focus is on Self- Awareness, Self- Management, Social Awareness, Relationship Skills, and Responsible Decision Making. Students and staff who exhibit behaviors from this framework receive a Titan Strong Certificate.
There are new winners every week!
View Previous Jr/Sr HS Winners Here | View Previous Elem Winners Here
Reminders:
- We want to remind all THES students that pants and jackets must be worn in order to go outside for recess. If any student is in need of these items, please see a School Counselor, or stop into the main office.
Other News:
- If you are cleaning out your closets, we are in need of sweatpants, basketball shorts, and leggings
Upcoming Events:
- 1/27: End of 2nd Quarter
- 2/3: Report Cards Sent Home
- 2/20-2/24: Mid Winter Recess
Music Concerts & Art Shows:
- 1st & 2nd Grade: Tuesday. March 14 at 6PM
- 3rd & 4th Grade: Tuesday, March 21 at 6PM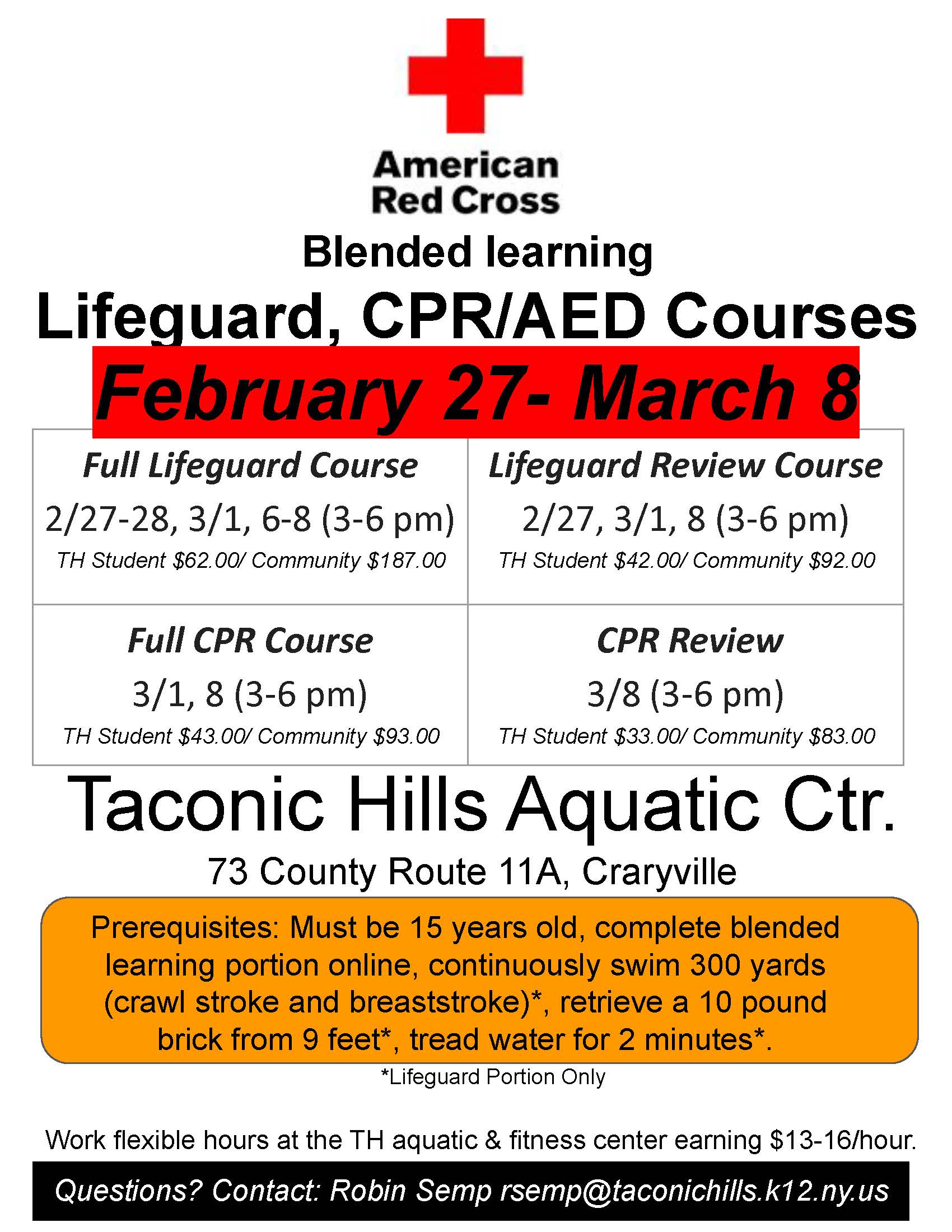 Lifeguarding & CPR/AED Courses
We will be hosting Lifeguarding & CPR/AED Courses February 27 - March 8 in our Aquatic Center.
Full Lifeguard Course:
Dates: 2/27-2/28, 3/1, 3/6-3/8
Time: 3pm-6pm
Cost: TH Student $62, Community Member $187
Full CPR Course:
Dates: 3/1, 3/8
Time: 3pm-6pm
Cost: TH Student $43, Community Member $93
Lifeguard Review Course:
Dates: 2/27, 3/1, 3/8
Time: 3pm-6pm
Cost: TH Student $42, Community Member $92
CPR Review Course:
Dates: 3/8
Time: 3pm-6pm
Cost: TH Student $33, Community Member $83
Click here to view the registration forms.
*Registration Deadline is February 24*
Completed registration forms should be emailed to Robin Semp, Aquatic & Fitness Center Director, at rsemp@taconichills.k12.ny.us
Weird Science with Professor Sparks: Tomorrow!
The FASNY Museum of Firefighting is offering a FREE program on Saturday, January 28th at 10:30am as part of the Museum's Super Saturday Series. "Weird Science with Professor Sparks," is a STEM based educational program for elementary students.
The program explores the elements of fire, heat and fuel sources, chemical reactions, and much more. Professor Sparks is highly entertaining and informative!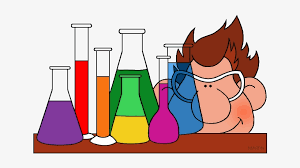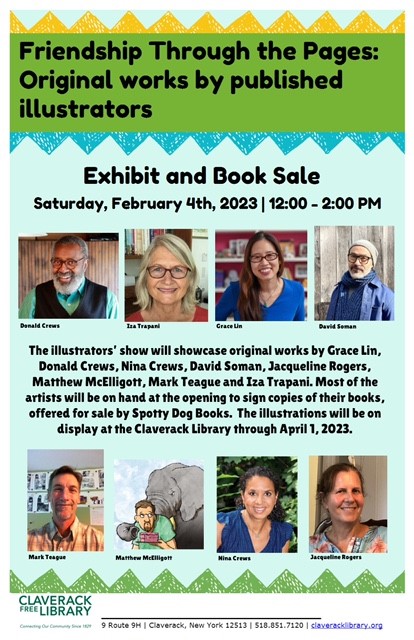 Claverack Free Library Illustrators Book Signing
The Claverack Free Library will be hosting an exhibit & book sale on Saturday, February 4 from 12p-2p.
The exhibit will feature original works by illustrators Grace Lin, Donald Crews, Nina Crews, David Soman, Jacqueline Rogers, Matthew McElligott, Mark Teague, and Iza Trapani.
Most artists will be available to sign copies of their books at the event, which will be offered for sale by Spotty Dog Books.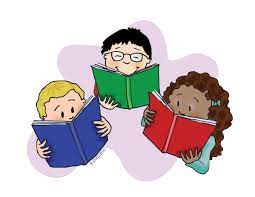 January 2023 Titan Herald
The newest edition of the Titan Herald will be arriving soon to mailboxes throughout the district.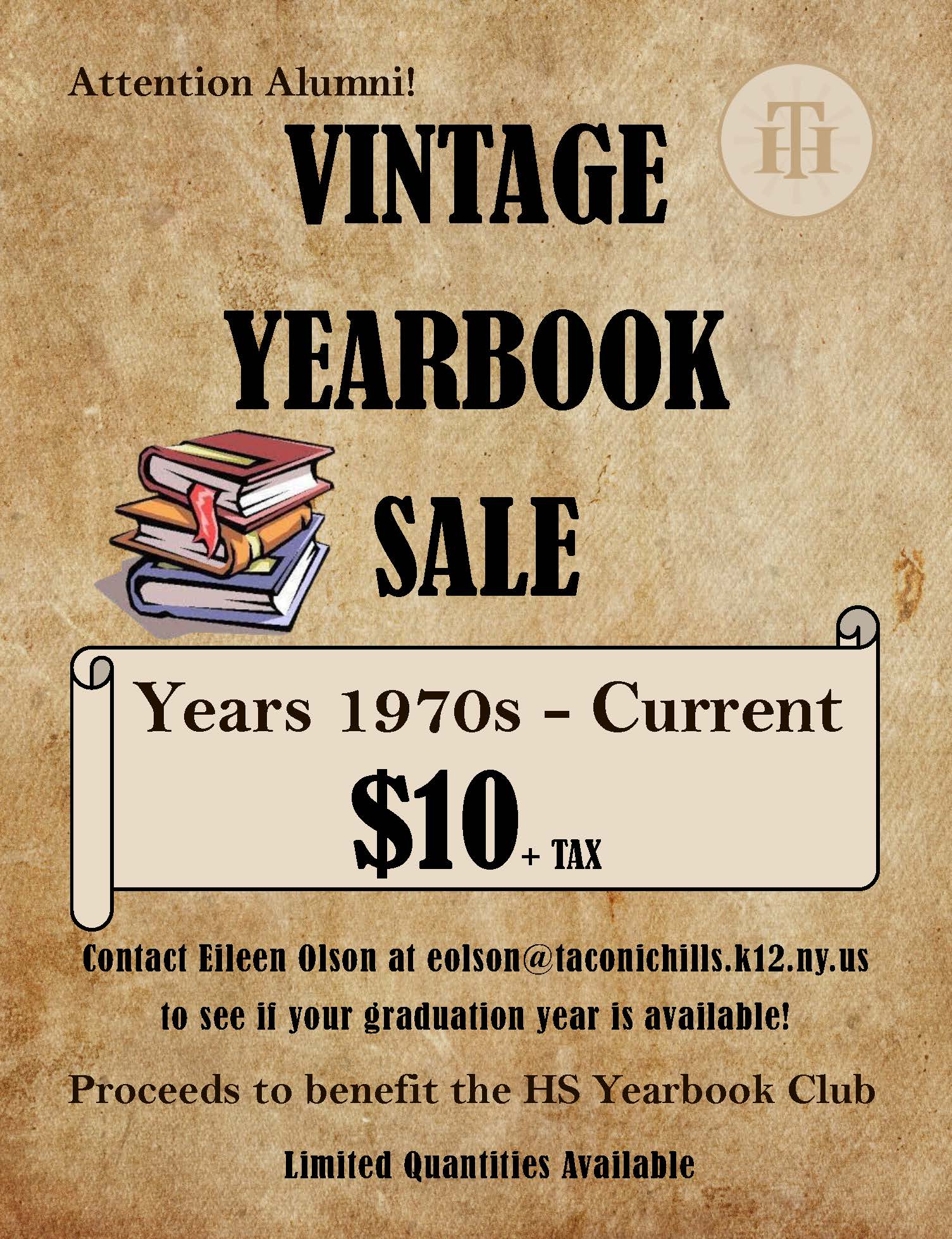 Attention Alumni!
The High School Yearbook Club is selling Yearbooks from Years 1970's on for $10 (+ tax)
Please contact Eileen Olson at eolson@taconichills.k12.ny.us to see if your graduation year is available!
Limited Quantities are available. Buy now!
HS Yearbook Price Increase
Class of 2023 Yearbook Prices will increase starting in February.
Elementary Concerts & Art Shows
Our Elementary School will be hosting Concert/Art Shows for Grades 1-4. Please see below dates for more info.
Grades 1&2: Tuesday, March 14 at 6PM

Grades 3&4: Tuesday, March 21 at 6PM
Concerts will be held in the Performing Arts Center (PAC)
We hope to see you there!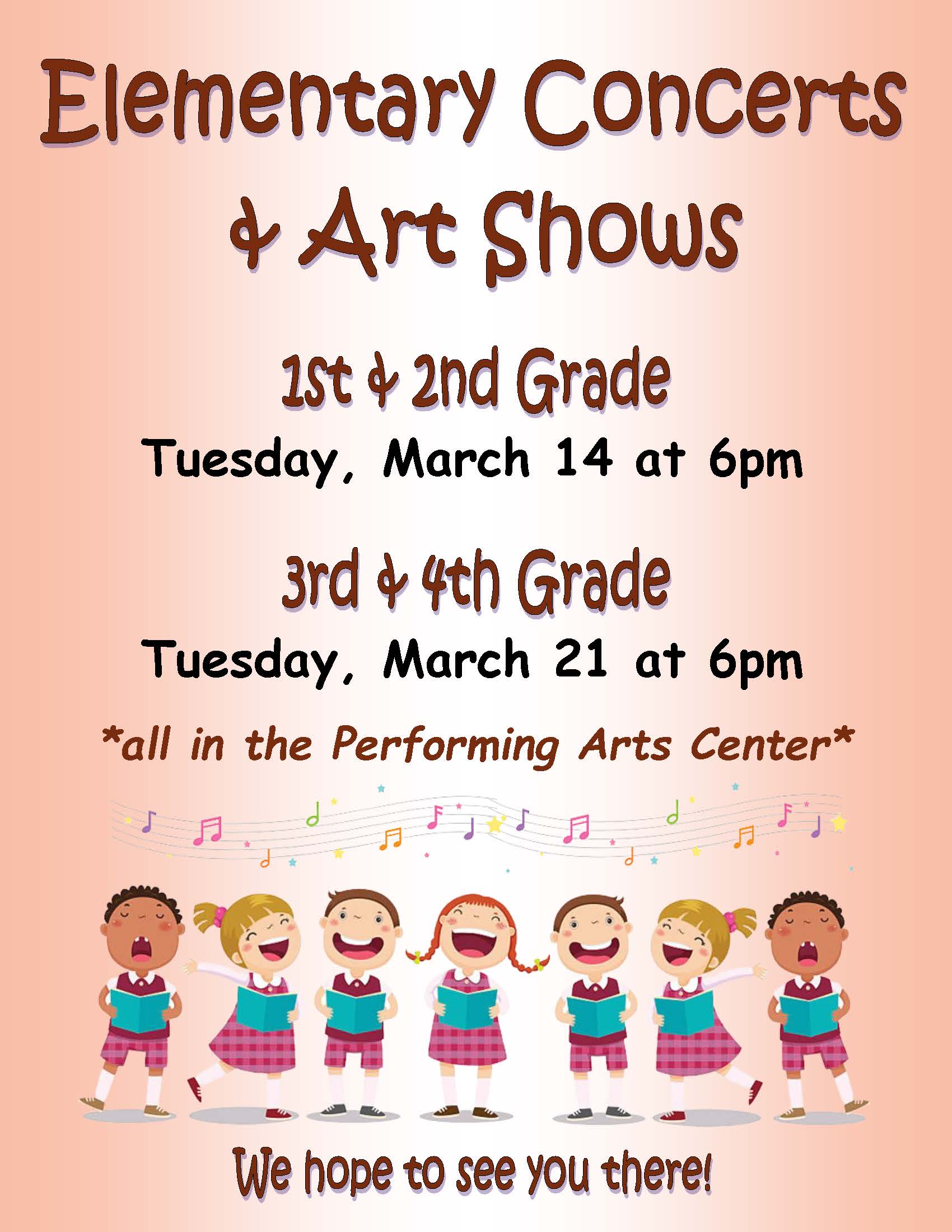 Community & Parent Resources
Visit our Community & Parent Resources page for information regarding mental health, local food pantries, Columbia Opportunities' Headstart Program, and more.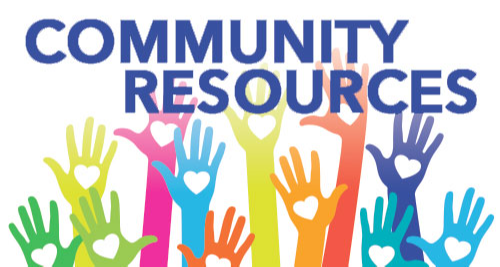 Mobile Crisis Assessment Team (MCAT)
Emergency Mental Health Service
8 a.m. - 10 p.m. 7 days a week
518-943-5555
- On-site face-to face mental health assessments
- Referrals to available services
- Follow-up from psychiatric hospitalizations
- Wellness calls when someone is concerned
- Phone assessments
- Consultations

Taconic Hills Elementary PTO
The Taconic Hills Elementary PTO is back up and running, plus we have a new Facebook page. Please follow this new page to see all of the ideas and fun activities we have planned for your children. We would also love for you to join us. We meet the 2nd Tuesday of every month at 4:30pm and would love to see you there and hear any ideas that you might have. Zoom links will be posted closer to meeting times. Contact us at taconichillspto@gmail.com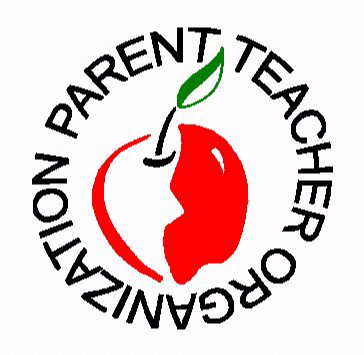 If you have something you would like to add, send an email to webmaster@taconichills.k12.ny.us and we will share it with the school community. You can also send comments/feedback by email.
Make sure you check the District Calendar for up to date events coming to school.
Download the Website APP
With the new app, you can access school information, cafeteria menus, news updates, and emergency notifications.
Download the app on Android: Google Play App or App Store