Friday Folder
June 2, 2023
Welcome to the Friday Folder, a weekly feature designed to highlight activities & events in the district.
Titan Strong Certificate Winners
Congratulations to this week's Titan Strong Certificate winners!
The CASEL'S SEL framework was used as the inspiration for the Titan Strong Certificates. The focus is on Self- Awareness, Self- Management, Social Awareness, Relationship Skills, and Responsible Decision Making. Students and staff who exhibit behaviors from this framework receive a Titan Strong Certificate.
There are new winners every week!
View Previous Jr/Sr HS Winners Here | View Previous Elem Winners Here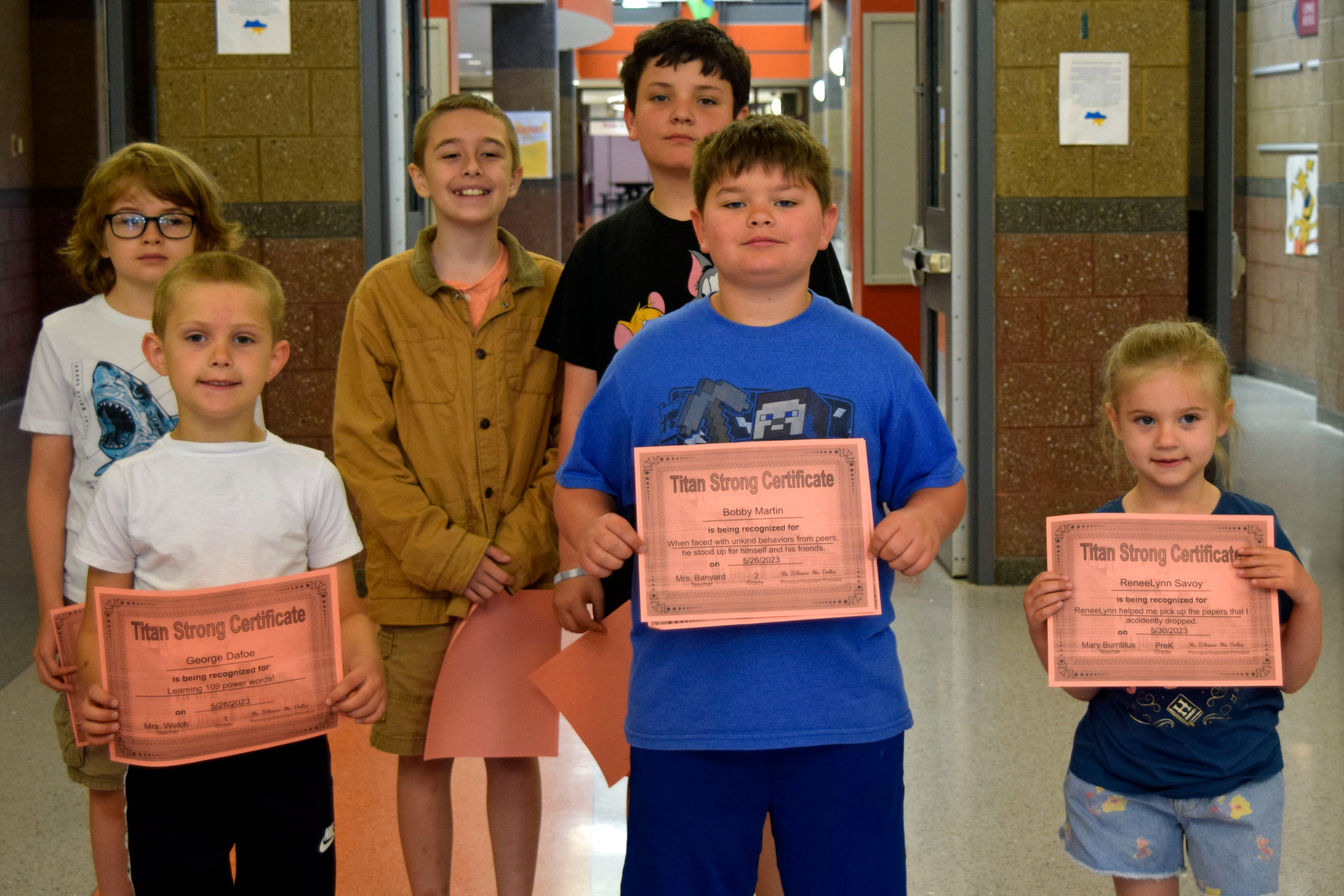 Taconic Hills Elementary News
5/30-6/2
Students of the Month
- Logan Pace
- Broedy Phillips
- Hudson Harrington
- Landyn Limoges
- Hailey Hilton
- Genesis Fiallos
- Wesley Proper
- Hunter Nostrand
- Kiersten Ingram
- Noah Proper
- Kameryn Conklin
- Maya Wakamatsu
Reminders
- Physicals are requires for Grades 1, 3, & 5. Please send in a copy or have the Doctor's office fax it to 518-325-2856. Thank you from the Health Office.
Looking Ahead
- 6/9: 5th Grade DARE Ceremony
- 6/14: Flag Day Assembly
- 6/15-6/16: Field Days
- 6/19: Juneteenth, School Closed
- 6/20: 6th Grade Moving Up Ceremony
- 6/21: Pre-K Moving Up Ceremony
- 6/22: KIndergarten Moving Up Ceremony
- 6/21-6/23: Half Days of School, Dismissal at 11:12am
- 6/23: Last Day of School!
Stay in touch
- Please make sure to keep your child's contact information up to date! Contact the Elementary office with any new information at 518-325-2821.
Spring Athletics Awards Night
The 2022-23 Spring Athletics Award Night was held on Wednesday, May 31 to recognize our amazing Varsity & JV Athletes.
Picture of Award Winners:
1st row bottom: Connor Gruppo, Anthony Genovese, Troy Super, Brandon Rossano, Tyler Mulrein
2nd row: Adonias Mercado, Skylar Waterhouse, Michaela Masten, Clyde Drake, Ethan Zacarolli
3rd row: Izzabell Bosko, Haley Olson, Grace Alvarez, Maddie Manzi, Payton Schrader, Blake Schober
4th row: Zach Rowe, Patrick Stark, Brayden Jause, Aaron Schrader
Missing: Mahalia Ingram, Lizzette Gomez-Flores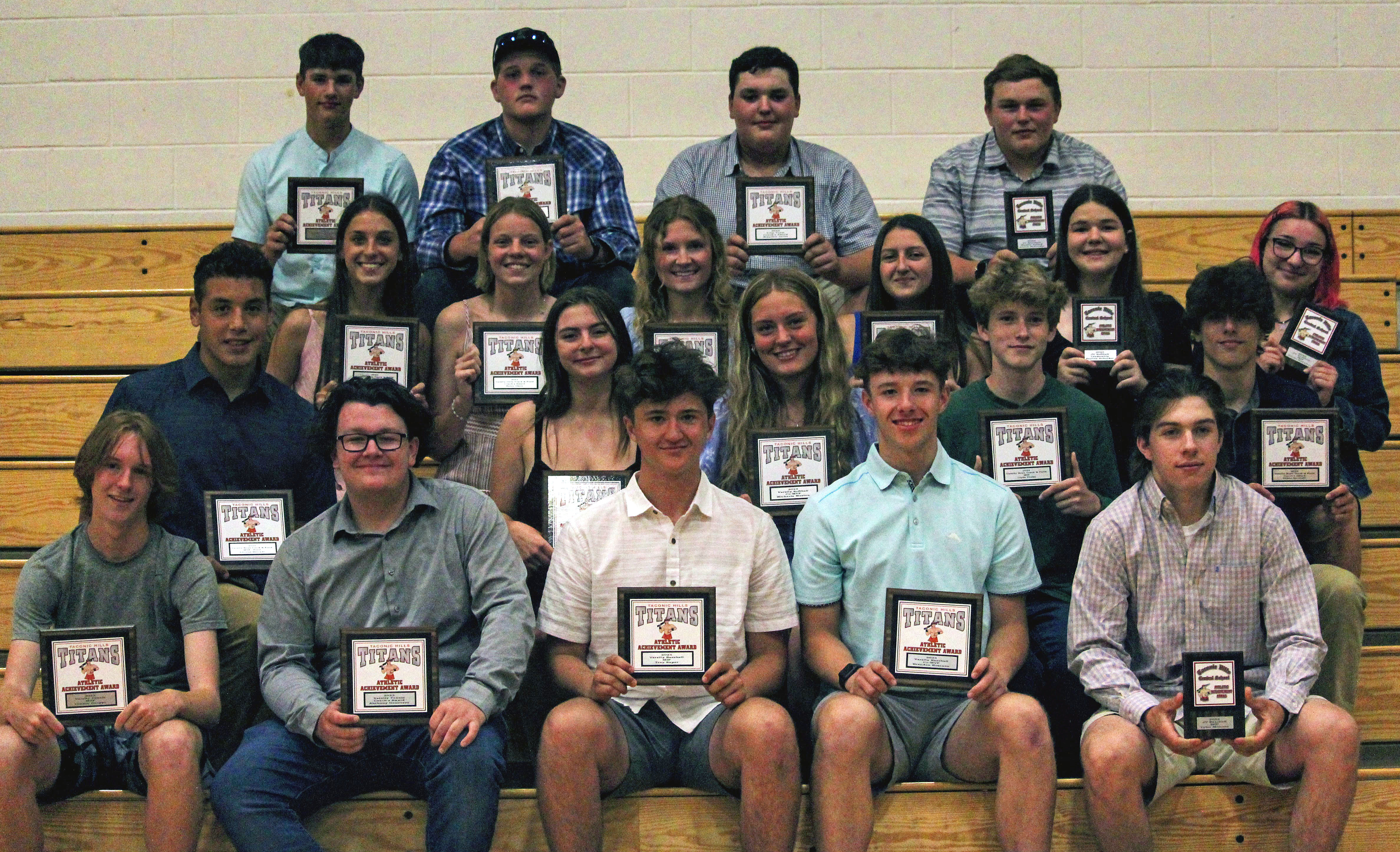 Award Winners:
- Connor Gruppo, Varsity Tennis, MVP
-Anthony Genovese, Varsity Tennis, Coaches Award
-Lizzette Gomez, Varsity Tennis, MIP
-Zach Rowe, Varsity Baseball, Co-MVP
-Brandon Rossano, Varsity Baseball, Co-MVP
-Troy Super, Varsity Baseball, Coach's Award
-Grace Alvarez, Varsity Softball, Co-MVP
-Michaela Masten, Varsity Softball, Co-MVP
-Skylar Waterhouse, Varsity Softball, Coach's Award
-Izzabell Bosko, Varsity Girls Track & Field, MVP
-Haley Olson, Varsity Girls Track & Field, Coach's Award
-Mahalia Ingram, Varsity Girls Track & Field, Coach's Award
-Adonias Mercado, Varsity Boys Track & Field, MVP
-Ethan Zacarolli, Varsity Boys Track & Field, Coach's Award
-Clyde Drake, Varsity Boys Track & Field, MIP
-Patrick Stark, Varsity Trap, MVP
-Madison Manzi, Varsity Trap, MIP
-Brayden Jause, Varsity Trap, Coach's Award
-Payton Schrader, JV Softball, Leadership Award
-Blake Schober, JV Softball, MIP
-Tyler Mulrein, JV Baseball, MIP
-Aaron Schrader, JV Baseball, Hustle Award
Season Highlights:
-Varsity Baseball team played a very competitive season, advancing to the second round of the Patroon Conference tournament and playing a tough first round game in sectionals. Finished with an overall record of 12- 6, 9 – 4 league.
-Varsity Girls Track & Field had four 1st place finishes in the Patroon Conference Championship meet. Izzabell Bosko in 400m and 800m. Haley Olson in 100m Hurdles. Izzabell, Cheyenne Poucher, Kristen Bhagwandin, and Sam Henderson in 4 x 400 relay.
-Varsity Boys Track & Field finished 3rd in sectionals. Neil Howard was a sectional champion in 110H, 400m, Long Jump and Pole Vault. Ethan Zacarolli in 400H.
-Varsity Trap Team won their conference in the NY Clay Shooting League and will compete in the State tournament on June 10th. Patrick Stark was the top male shooter and Maddie Manzi the top female shooter in the 2A conference.
We had 18 student athletes as 1st & 2nd team Patroon Conference All-Stars:
1st team:
-Brandon Rossano & Zach Rowe, Baseball
-Neil Howard III (Track MVP), Eli Russo, Ethan Zacarolli, Adonias Mercado- Boys Track & Field
-Izzabell Bosko, Haley Olson, Mahalia Ingram, Cheyenne Poucher -Girls Track & Field
-Connor Gruppo - Tennis
2nd team:
-Grace Alvarez, Michaela Masten - Softball
-Kobe VanAlstyne - Baseball
-Jacob Hunter – Tennis
-Landon Halsted, Lucas Chamberlain, Clyde Drake - Track
Scholar Athlete teams:
Varsity Tennis, Boys & Girls Track & Field, Softball, and Baseball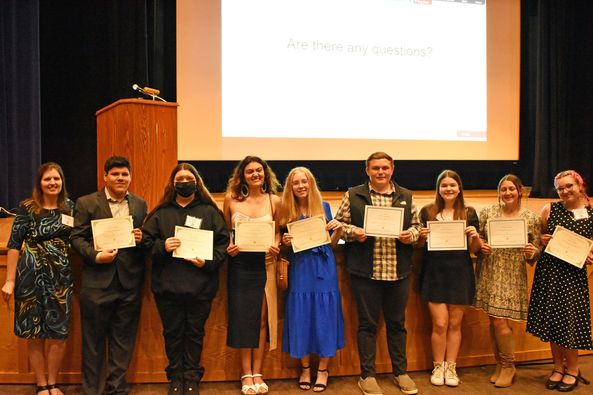 17th Annual Science Research Symposium
The 17th Annual Taconic Hills Science Research Symposium was held on Tuesday, May 30.
We were joined by Michelle Tullo, Housing Justice Director for the City of Hudson as our Keynote speaker. This years symposium was dedicated to Dr. Neil Howard Jr., with a special thanks to Mr. Dave Simmons.
The Science Research Program affords students the opportunity to participate in the community of scientific research during their high school education. It furthers excellence in science performance and achievement.
This incredible group of students worked effortlessly to showcase their research and foster meaningful discussions with family, staff, and the community.
Many thanks to Mrs. Hopkins for providing the vision for these students!
The last day of 4PM buses for the 2022-23 school year will be on Thursday, June 15.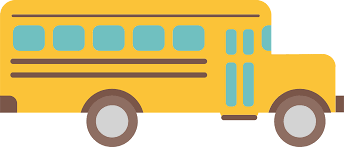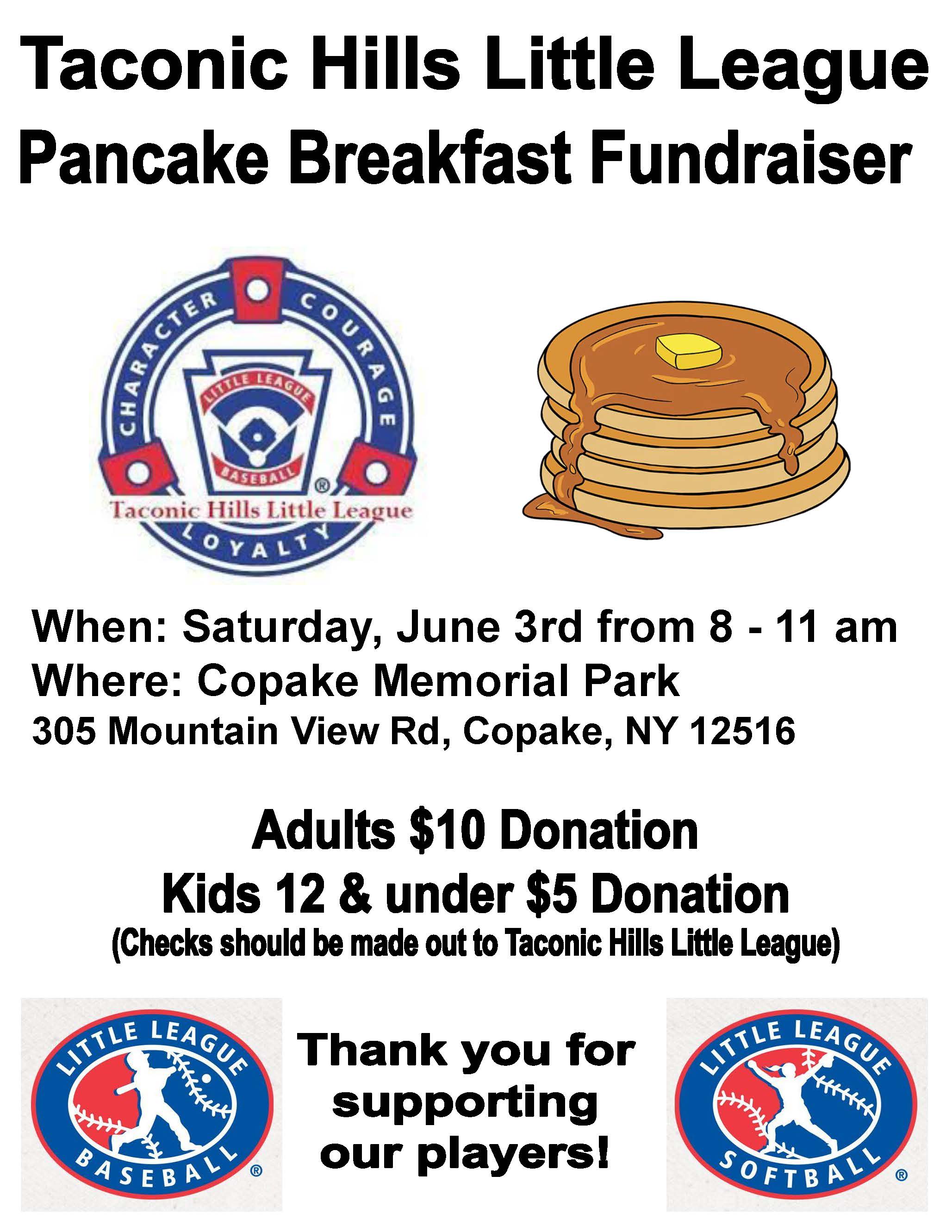 TH Little League Pancake Breakfast Fundraiser
Taconic Hills Little League is hosting a Pancake Breakfast Fundraiser Tomorrow!
When? Saturday, June 3 from 8am-11am
Where? Copake Memorial Park
Cost? $10 for adults, $5 for kids 12 and under
Please contact Ryan Proper at rproper7@gmail.com with any questions or to buy tickets.
Thank you for supporting our players!
Taconic Hills Elementary Event Schedule
Our Elementary School is jam-packed with events for this last month of school!
Friday, June 9: 5th Grade D.A.R.E. Graduation at 1PM in the PAC

Wednesday, June 14: Flag Day Celebration. Students should wear red, white, and blue!

Thursday/Friday, June 15/16: Field Days during Class Specials at the fields by the Elementary

Tuesday, June 20: 6th Grade Moving Up Ceremony at 10AM in the PAC

Wednesday, June 21: Pre-K Moving Up Ceremony at 9am in the PAC

Thursday, June 22: Kindergarten Moving Up Ceremony at 9am in the PAC

Wednesday-Friday, June 21-23: Half Days of School. There will be no lunch served. Students will dismiss at 11:12am

Friday, June 23: Last Day of School! Have a great summer!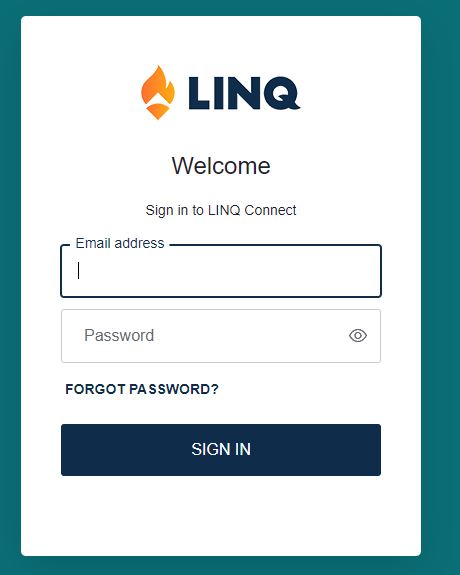 TITAN Family Portal is now LINQ Connect
As of May 23, 2023, our meal payments portal TITAN, has been upgraded to LINQ Connect. There is NO need to change your username and password. All of your information & funds will be transferred to the new app.
Here are some exciting upgrades to enjoy:
- A simple, fresh look allows better accessibility
- An interactive dashboard to view all family members in one profile
- A resource center to access help guides
- Streamlined menus help you see more with fewer clicks
Visit your app store and find "LINQ Connect" available in the Google Play Store now and the Apple App Store available soon to download the new app and enjoy these new features. Just log in with your existing username and password. If you use a browser, visit LINQConnect.com to log in.
If you don't use our online meal payments portal, LINQ Connect allows you to set up one-time or recurring payments for your student's meal. You can also view previous transactions, set spending limits, transfer funds between students, set low-balance notifications and more. It's an easy way to manage meal payments without the hassle of sending cash.
For additional information, please contact Pam Strompf.
Elementary Flag Day Celebration
Attention Veterans!
Please join the children of the TH Elementary School in our Flag Day Celebration on Wednesday, June 14th At 8:30 am.
Refreshments will be served in the Elementary Cafeteria beginning at 7:45. (Enter through the Elementary side.)
We look forward to having you!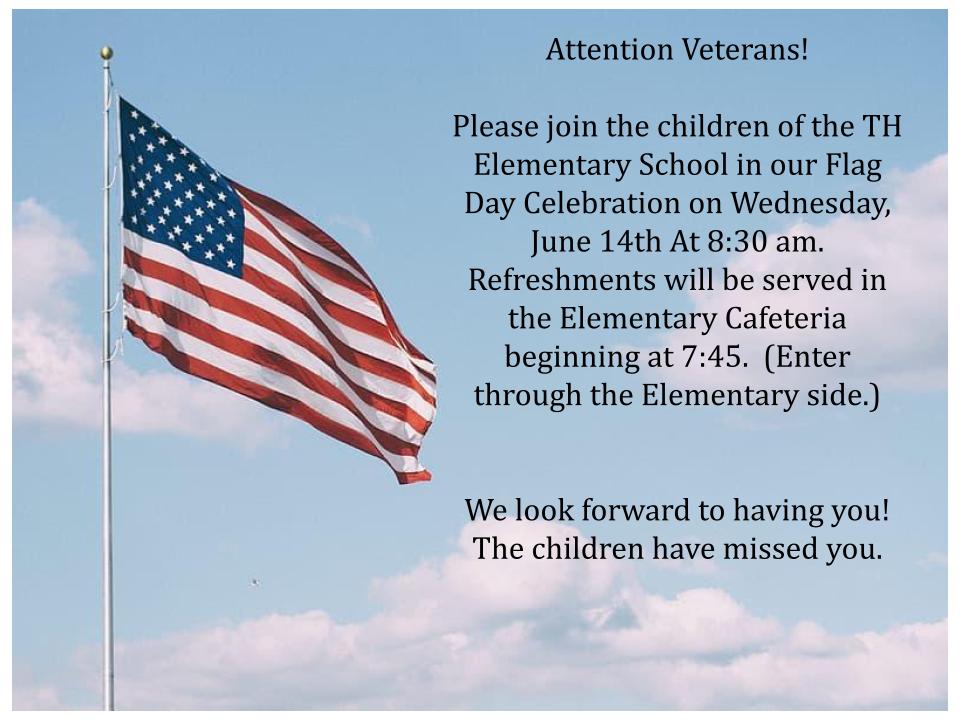 Below are the dates for the June 2023 NYS Regents Exams.
Wednesday, June 14:

AM Exam: English Language Arts

PM Exam: Living Environment

Thursday, June 15:

AM Exam: Global History & Geography II

PM Exam: Algebra I

Friday, June 16:

AM Exam: Physical Setting/Earth Science

PM Exam: Physical Setting/Chemistry

Monday, June 19: Juneteenth Observed, No School

Tuesday, June 20:

Wednesday, June 21:

Thursday, June 22:

AM Exam: Physical Setting/Physics

Friday, June 23: Rating Day
End of School Summer Party!
Join us for a End of School Summer Party!
When? Tuesday, June 6 from 4PM-6PM
Where? Copake Town Park
Cost? FREE!
There will be summer safety tips for parents, the opportunity to register for fall sports, games, snow cones, ice cream, and more!
RSVP to Erin Brady at ebrady@taconichills.k12.ny.us by Monday, June 5.
This event is presented by Taconic Hills Together.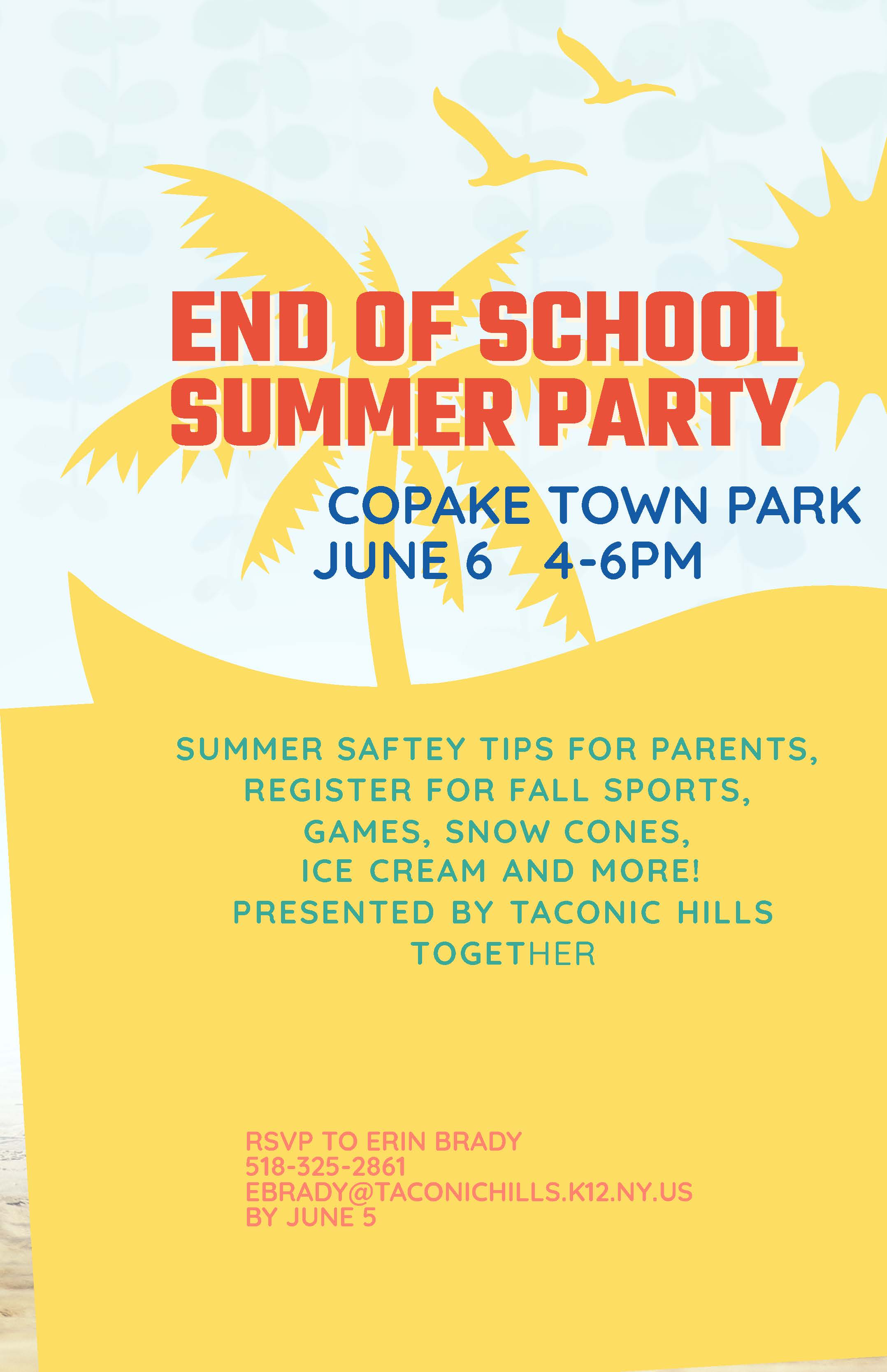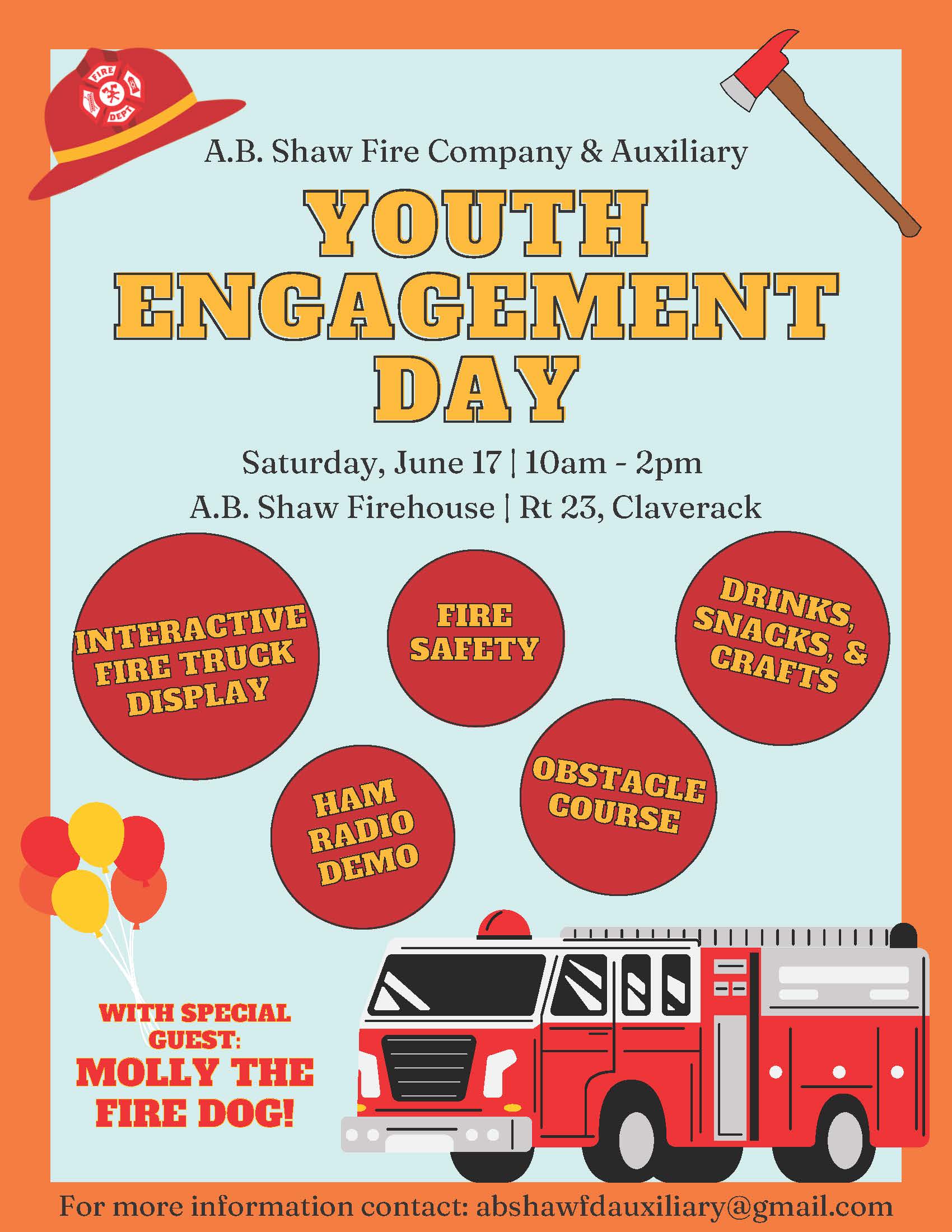 Youth Engagement Day at A.B. Shaw Fire Company & Auxiliary
The A.B. Shaw Fire Company & Auxiliary in Claverack is hosting a Youth Engagement Day on Saturday, June 17 from 10am-2pm.
There will be tons of interactive activities educational materials, special guests from the FASNY Fireman's Museum, Ham Radio operators, representatives from Columbia Memorial Hospital and sign-ups for volunteer opportunities for all ages!
For more information, please contact abshawfdauxiliary@gmail.com
5th Grade D.A.R.E. Graduation
The 5th Grade D.A.R.E. Graduation will be held on Friday, June 9 at 1PM in the PAC.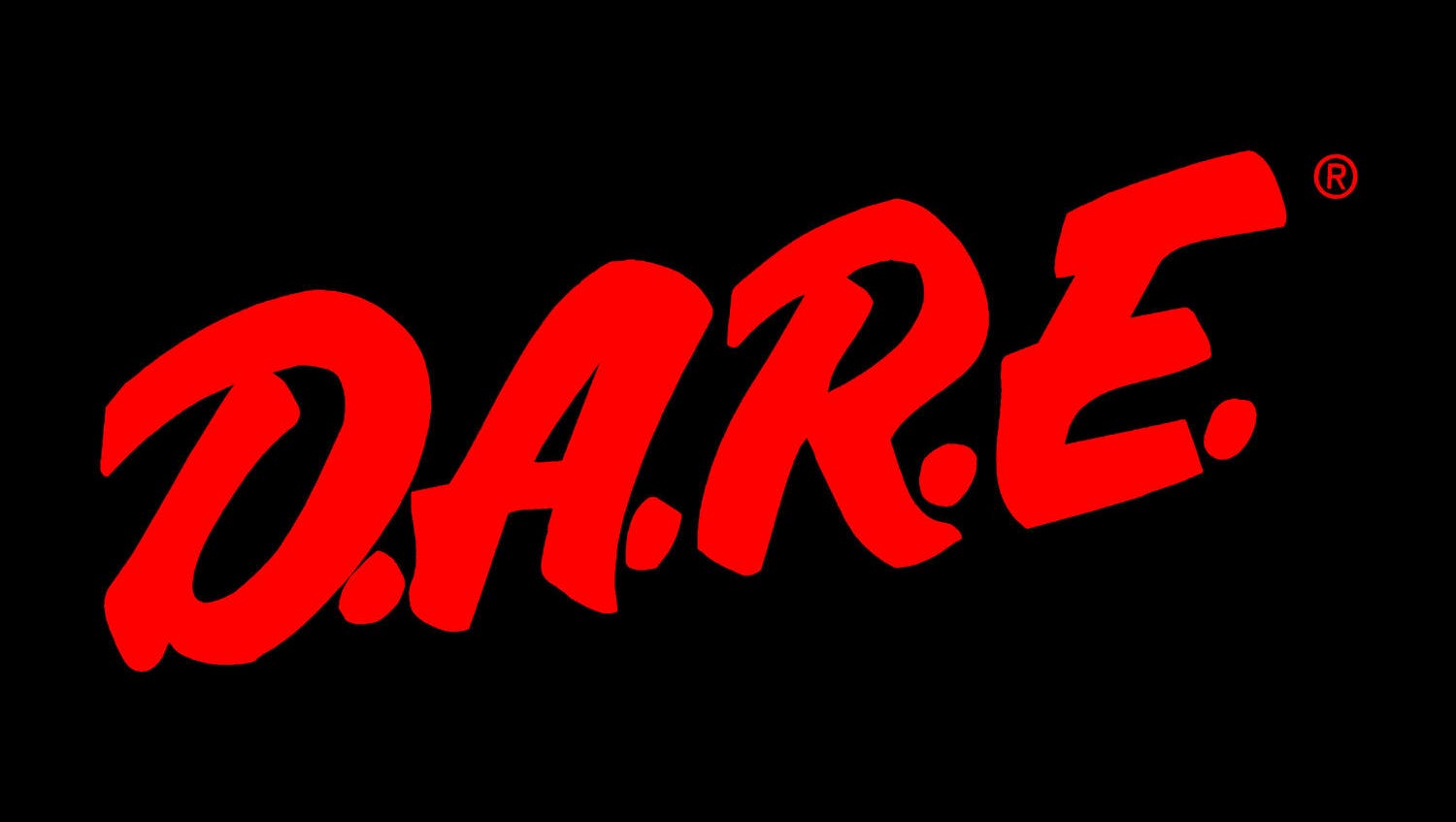 Is your daughter in PK - 3rd Grade?
Join us for a Summer of Fun with Girl Scouts!
Become a Girl Scout today and get:
- a monthly activity packet, June-August
- a monthly Zoom meeting, June-August
- a field day at a Girl Scout Camp!
Starting in September, we will help you learn about troops in your town!
Email membership@girlscoutsneny.org to get started! For a limited time, join Girl Scouts* for $45 for Girls, $35 for Adults and keep the fun going through September 2024.
*Girl Scouts Membership must be renewed annually. Membership year is October 1 - September 30. Financial assistance is available.
Summer Enrichment Programs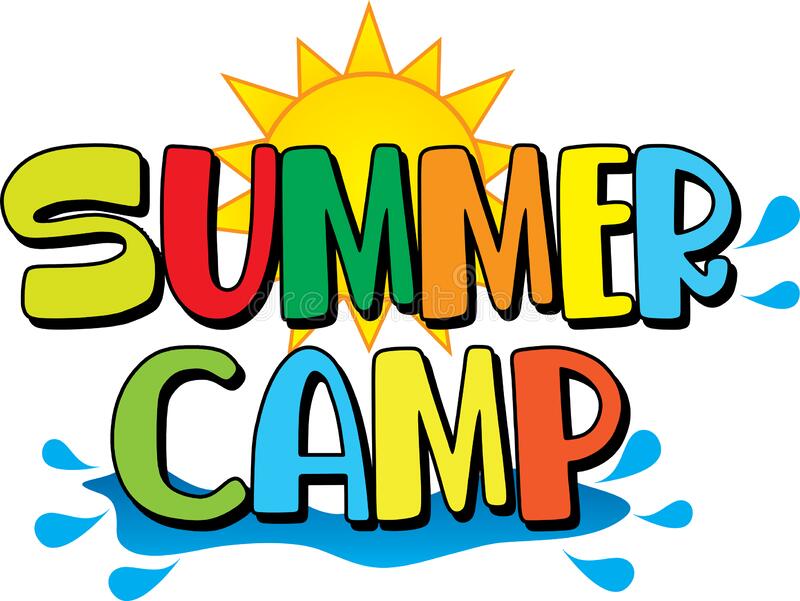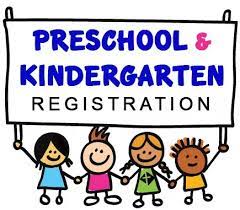 Pre-K & Kindergarten Registration
If you are a resident of the Taconic Hills Central School District and have a child who will turn 4 years of age on or before December 1, 2023, now is the time to register for Pre-Kindergarten!
If your child will turn 5 on or before December 1, 2023, now is the time to register for Kindergarten!
Click here to view the Pre-K & Kindergarten Registration Packet | En Espanol
Contact Karen Regina, District Registrar, at kregina@taconichills.k12.ny.us or 518-325-2806 with any questions.
Community & Parent Resources
Visit our Community & Parent Resources page for information regarding mental health, local food pantries, Columbia Opportunities' Headstart Program, and more.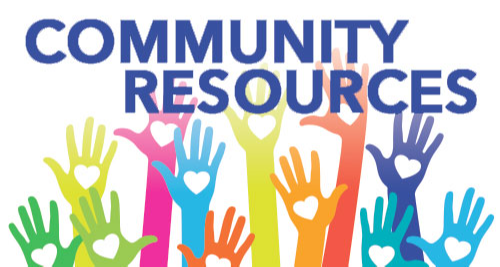 Mobile Crisis Assessment Team (MCAT)
Emergency Mental Health Service
8 a.m. - 10 p.m. 7 days a week
518-943-5555
- On-site face-to face mental health assessments
- Referrals to available services
- Follow-up from psychiatric hospitalizations
- Wellness calls when someone is concerned
- Phone assessments
- Consultations

Taconic Hills Elementary PTO
The Taconic Hills Elementary PTO is back up and running, plus we have a new Facebook page. Please follow this new page to see all of the ideas and fun activities we have planned for your children. We would also love for you to join us. We meet the 2nd Tuesday of every month at 4:30pm and would love to see you there and hear any ideas that you might have. Zoom links will be posted closer to meeting times. Contact us at taconichillspto@gmail.com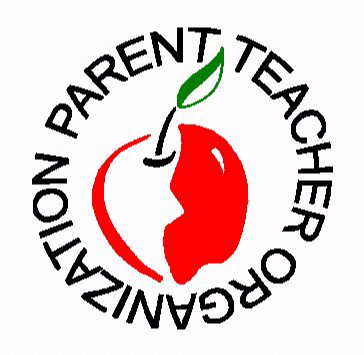 If you have something you would like to add, send an email to webmaster@taconichills.k12.ny.us and we will share it with the school community. You can also send comments/feedback by email.
Make sure you check the District Calendar for up to date events coming to school.
Download the Website APP
With the new app, you can access school information, cafeteria menus, news updates, and emergency notifications.
Download the app on Android: Google Play App or App Store