Connecting to Guest Wireless
Choose the THCSD_ Guest Network from your wireless network choices and click Connect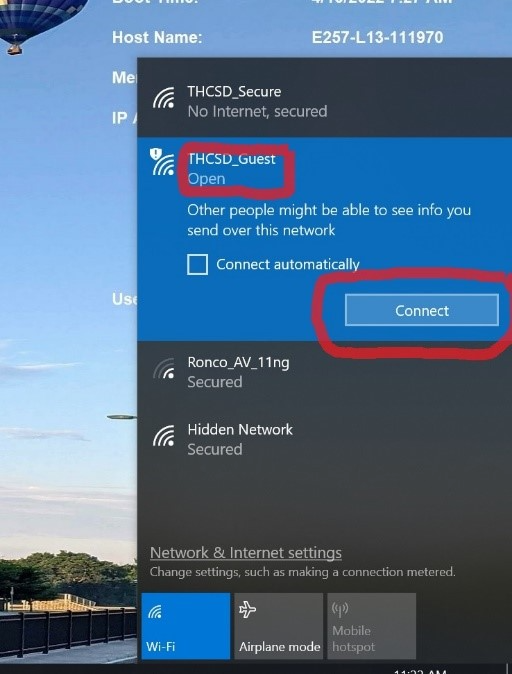 You will be brought to a screen asking you to for the username and password.
Click CREATE AN ACCOUNT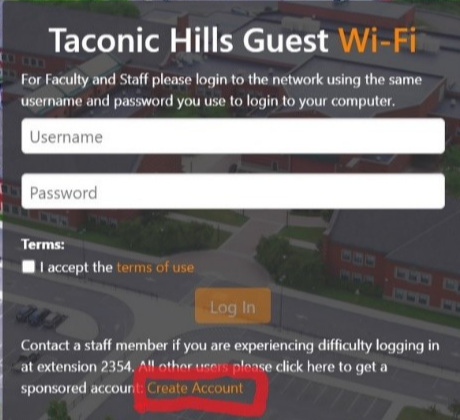 Complete the form, accept the terms of service and click Register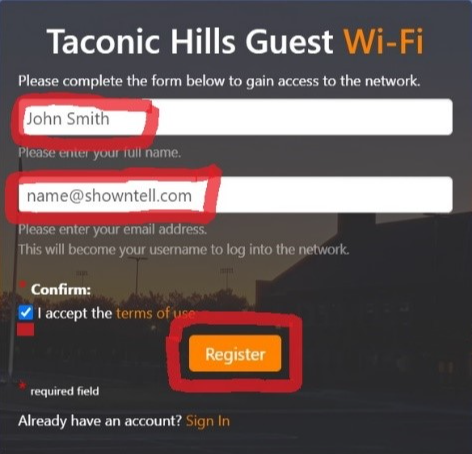 Wait for the LOGIN button to turn bright orange before clicking it.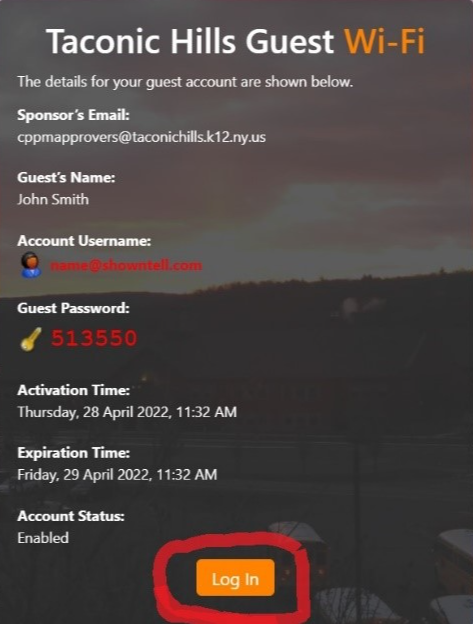 Seeing this final page will let you know that the connection was successful.