Click here to make a reservation for a morning swim reservation
This form is updated weekly Friday am between 8-10 am.
Updated Hours:
Monday (10/3)
6AM-7:35AM
Tuesday (10/4)
6AM-7:35AM
5:30PM-8PM (Youth swim club 6PM-7:30PM)
(3 lanes open for swim club, 3 lanes open for public)
Wednesday (10/5)
6AM-7:35AM
5:30PM-8PM (pool only, no fitness center)
Thursday (10/6)
6AM-7:35AM
5:30PM-8PM (Youth swim club 6PM-7:30PM)
(3 lanes open for swim club, 3 lanes open for public)
Friday (10/7)
6AM-7:35AM
Saturday (10/8)
9AM-1:45PM
Sunday (10/9)
CLOSED
Regular Hours
Monday-Friday 6-7:35 am
Tuesday, Wednesday, Thursday Evening 5:30-7:45pm
Saturday 9:00-1:45 pm
If you would like to receive notifications when the pool or fitness center are unexpectedly closed due please fill out the form below with your contact information:
https://forms.gle/VazpjdpkrNjgtpgd8
Here is a link to the schedule for morning reservations only. It takes a while to update your reservations, so please be patient.
https://docs.google.com/spreadsheets/d/1B6NWKYEHLGOM_lE38_0nW27ywuF_GPYGV463VHZ9h_Y/edit?usp=sharing
We are proud to offer a state of-the-art fitness center with cardiovascular machines, free weights and Nautilus along with a 6 lane, 25 yard pool. In addition to programs and recreational use, the pool is available for birthday party rentals.
The Aquatic and Fitness Center will be closed on certain holidays, please refer to the District Calendar for more information. For information regarding closings and other updates, please contact the Taconic Hills Pool Office at (518) 325-2895. On days of home swim meets, the pool will be closed until the meet has concluded. Check the Athletic Calendar for Swim Meets.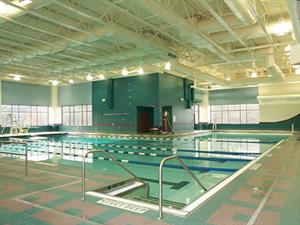 Daily Rates: Adults $2.00, Seniors (age62+) and College Students with ID $1.00, No Charge for children (Birth - Grade 12)
Annual Membership: $75.00 (12 month) for Adults, College Students with ID and Senior Citizens $50.00 (12 month) Fees are payable to the receptionist on duty, in the form of cash, personal check or money order. Membership's receipts for payment will be mailed to patrons upon request.
The fees are for each single visit and include both the pool and the fitness center.
The Pool will be closed on days that school is not in session due to inclement weather. Please check the main page of the District website.